A new Samsung Rewards program for Samsung Pay has been made official by the Korean company today. This program will be available this week in the US to users of Samsung Pay. It's an incentives scheme, emulating the sort of thing you're used to seeing from airlines and hotel chains.
For every transaction you make using Samsung Pay, you'll get a certain number of points once you've enrolled into Samsung Rewards. These points will eventually be redeemable for "a variety of items, including gift cards to some of nation's most popular retailers, prepaid Samsung Rewards Visa gift cards, Samsung products and more", the company claims.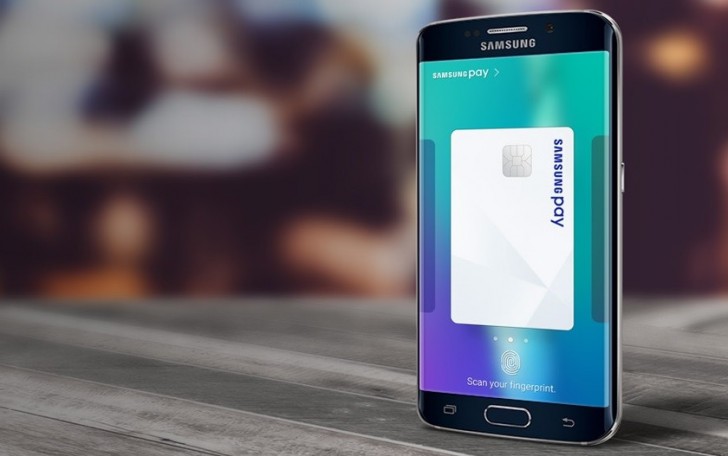 Just like for your favorite airline or hotel rewards program, there are different status tiers too. If you make up to 5 transactions per month you're in the "entry level" tier. 6 to 20 transactions and you're a "silver" member, 21 to 30 will net you "gold" status, and any number of transactions over 30 means you're a "platinum" member. The tier you're in affects how many points you get for each transaction - 10 for entry level, 20 for silver, 30 for gold, and 40 for platinum. Your tier level remains in effect for the month when you've achieved it as well as the next calendar month.
One important thing to note is that only 50 transactions per month can qualify to give you points. Aside from all this, if you participate in Samsung Rewards you can grab 'Instant Win' prizes such as a trip for two to Napa Valley, with new prizes rotating regularly. You'll be able to track your status and points accrued through the Samsung Pay app. The program is scheduled to go live on November 17.
D
Be good if they actually released Samsung Pay in the UK. Absolute disgrace considering its an advertised feature going back to the S6 generation. Samsung are an actual joke these days. Software is uninspiring (which I suppose isn't a bad thing consid...
D
Hopefully it will be expanded as a global program so that you can make your purchase and earn points anywhere you can use the Samsung Pay.