Samsung Russia is teasing a new phone on Twitter - a ďdevice on a new levelĒ that will be unveiled tomorrow. The image shows a portion of the devices back painted in a bright color.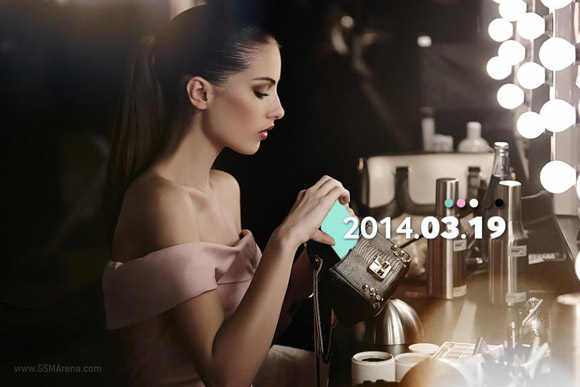 There are five color dots above the date, one of which matches the color of the back. Itís safe to assume those represent the color options for the new device. But what is it?
The Galaxy S5 is already available for pre-order, so whatís this new level Samsung is alluding to? The Samsung Galaxy S5 Zoom is one option, another is the Samsung G310. A Samsung official denied the existence of the premium Galaxy F, but thatís not a guarantee.
Note that the teaser is only on Samsung Russiaís account so this will be a regional launch and could be for a device thatís already available elsewhere.
Thanks to Denis for sending this in!
B
no matter what number Samsung got..it's proved always no.1 in mobile technology. Far away from iphone, since iphone 3, 4, 5 & 5s everything same..Ui??slide left n right..notification center?? copy from android device..this is what Apple fans call...
?
i think it might be samsung galaxy S12345 . a 50" mobile.. lol...
D
It might be samsung neew os tizen might show up iam eagerly waiting for it