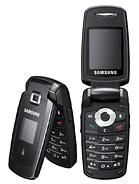 P
Hey, i recently bought this fone from 02 and it works great! Except for one thing..i can't seem to set my own mp3's or netin as a ringtone? if anyone cud help with this it wud b sweet. thanx!
D
A good mid range phone with a camera and bluetooth, this will shift units. People slag the Samsung flips but they certainly move.
?
better make it cheap samsung ;-)

little bit oldfashioned (Yeah the 80s are back ... maybe i find my old siemens c35 -> it has a more inovative design ...)
r
WTf i think its got the wrong model name ??
wats the real model name ?
Total of 91 user reviews and opinions for Samsung S401i.