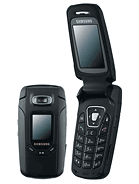 D
Good phone,Samsung have released it without prerelease information,it's good that Samsung won't let customers down like with I750,which they cancel after prerelease.
BUT I wonder why Samsung continues to release phones that are inferior to D600 and E730 which are already in the market.They should have developed a phone with execptional fe91atures and released....
d
Holy crap it's available FREE on pay monthly with O2. Unfortunately, the pictures on the site show that the mp3 buttons on the front are white/silver
p
absolutely brilliant! this phone has the best design ever! lookning forward to buy it
?
wow-its realy good - the design is just..hitech.the black colour is very attractive!
I wish to have external speaker like V3 for example) and will be perfect.
i hope to be available by christmasss:)
?
oh my god... damn stylish... a clamshell of d600... only lack in its cam (1.3 MP) and no radio!!!
D
Hrmm i wonder what the video quality is like on this the e720 is the best mobile phone you can get for recording video quality wise, its as clear and smooth as silk however the call quality is poor. If this has good call quality you can be gauranteed the video will be poor. Seems to me samsung never makes a moble phone that does each feature well and the reason is because they want you to keep buying their new model up.

If they were stupid enough to release a mobile that had good bluetooth good video good picture quality with memory slot then nobody would want to buy a new phone until some other new technology was introduced like for example a phone that has 14 days battery life from fuel cell battaries.
Total of 446 user reviews and opinions for Samsung S500i.