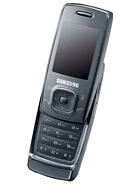 A
on my phone....its not suport some mp3 music files..WHY????.... tnx for help....(sorry for bad english)
i
From Wikipedia, the free encyclopedia
Jump to: navigation, search

DoJa profile is Java environment specification for DoCoMo's i-mode mobile phone.

DoJa is based on the Java ME CLDC API that is defined in the Java Community Process (JCP). DoJa is a profile defined by NTT DoCoMo to provide communications and other input-output processing, user interface (GUI) and other features/functions unique to i-mode, and extension libraries defined by individual phone terminal makers to add original functions. However, in contrast with other Java ME profiles like Mobile Information Device Profile (MIDP) or Information Module Profile (IMP), DoJa is not defined as a Java Specification Request (JSR), hence it's often called a "proprietary" Java ME profile.

DoJa allows i-mode to offer more dynamic and interactive content than conventional HTML-based i-mode content. Java for i-mode consists of support for a version of CLDC and a version of the DoJa profile. CLDC support can be 1.0 or 1.1 depending on the handset. The DoJa profile was originally created for the local Japanese market with version 1.0 and version 2.0 more or less corresponding to MIDP 1.0 and MIDP 2.0. For the market outside of Japan a new API has been created, which is referred to as the Overseas Edition. Currently DoJa 1.5oe and DoJa 2.5oe are implemented on handsets sold in Europe. (The first DoJa handset with DoJa1.5oe is N341i launched in 2003 from NEC , and the first DoJa 2.5 handset is M430i launched in the beginning of 2005 from Mitsubishi.) The Doja Profile provides for use with i-mode extension library (Java for i-mode profiles), including user interfaces and HTTP communications.
?
you guys probably dont even have one dont dis it ok you try competing in todays market with all these hot phones its one bad phone try looking at the samsung e900 and e908 from hk
?
What exactly is Doja 1.5, it has it included in the specs and I haven't seen it on any other phones before. I really don't look at the Samsungs too much so if like 30 Samsung phones have Doja on it and I'm asking a dumb question I apologize, but really would like to know what Doja 1.5 does. Your help is greatly appreciated. Thanks.
n
Well...
This phone can be compared to J600 .Both luk to b budget phones.The features r quite gud.The shape is not bad either.The features r quite balanced i.e.1.3 mega pixel camera,mp3 player,bluetooth & edge n expandable memory too.If its price is not high, then its goin to b a very gud phone.
p
its got those buttons again, i really cannot stand the touch buttons, when will they realise they're just a crappy gimmick?
t
another slugish slider. samsung is now going back to d500 era.why donot they reaize with these tactics ,sinking their own ship.just learn from nokia.
D
Samsung do something descent! Just another gap-filler. (sigh)
Total of 10 user reviews and opinions for Samsung S720i.