We can't say we're not surprised, but what a pleasant surprise it is. The Bada-waving Samsung S8500 Wave is turning up in stock in various online stores around the world as we speak way ahead of its initially expected May release. The S8500 Wave is rather welcome and it's nice to see a high-end phone come earlier than expected for a change.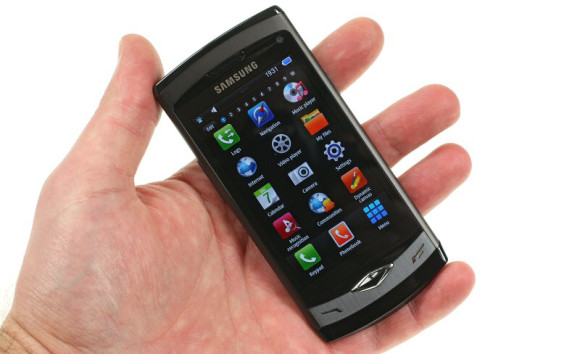 The Samsung S8500 Wave is the first Samsung phone with the proprietary Bada OS and it's also the first phone in the world with a Super AMOLED display. Well, the Bada OS certainly left us with nothing but nice feelings and hope for its successful adoption among third-party app developers.
Oh, and the impressive Super AMOLED is something that you definitely need to see with your very own eyes.
And did we mention the Wave shoots some nice 720p video?
Currently the Samsung S8500 Wave retails for about 450 euro, which is higher than the price of the HTC Desire, for instance. We really hope the Wave's price will reach more reasonable levels within a month making it a that much harder to resist, which is just the effect Samsung needs to popularize the Bada OS.
We're not giving direct links to online stores but we managed to find at least several that list the Wave as "In stock" with a simple search.
V
Awesome Mobile !!! I am crazy about this !!!
?
Samsung Mobile Singapore is looking for 1 male tester and 1 female tester for the all-new Samsung Wave S8500 by May 17th 2010. It should be coming out pretty soon.
Z
Does anyone know, wether the touch display will be actually made of real glass or of some plastic material? Thx
ADVERTISEMENTS