Samsung are offering a free Need for Speed: Shift game to Samsung S8500 Wave owners - to promote both Wave with its Bada OS and the Samsung Apps store. It is a limited time offer, so you Wave owners better hurry.
The iPhone 4 with its gyroscopes is offering some interesting looking game moves. Not to be outdone, Samsung have made the Need for Speed: Shift mobile game a free download from their Samsung Apps store.
The offer is valid only for Samsung S8500 Wave owners and then only for the first 1.2 million to download it. The game takes you racing on tracks around the world in extra nice graphics.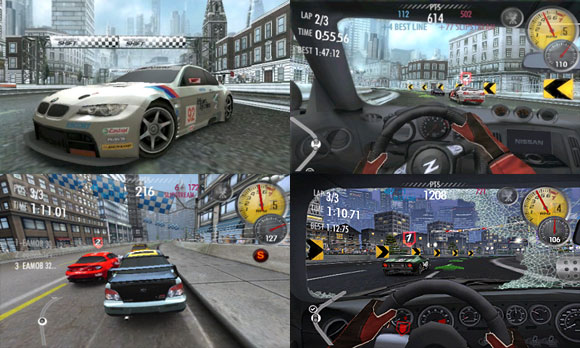 This comes a couple of days after Samsung started offering free 10 US dollar (or 9 pound) coupons for Samsung Apps. The coupons are for the Samsung S8500 Wave but also some phones of the Omnia family - Omnia HD, Omnia II and OmniaLITE. This offer is available for select markets only.
s
how to download this game for samsung wave 2
G
How can i download nfs in my pho samsung wave 2 plz help frnd
g
how to download this for wave 2
ADVERTISEMENTS