David Eun, executive vice president at Samsung, revealed today at Samsung's Developer Conference that Samsung sells some 1 million mobile devices every day. This includes smartphones, tablets, and anything that can be considered mobile.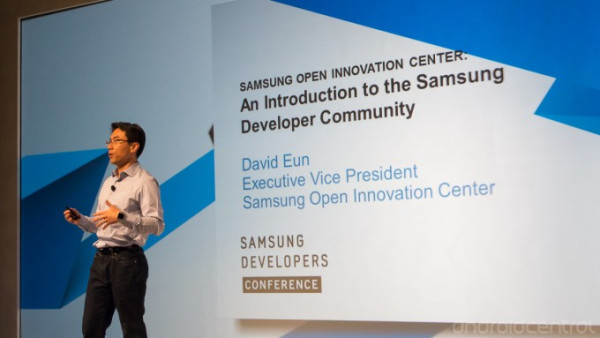 Eun's message to developers was that Samsung's next goal is getting them all to communicate with one another.
"We know many of these devices and screens are connected. This is largely due to the fact that some 40 percent of the population connects to the internet. We hope to build along with you one of the largest platforms in the world for content, services, apps and ads. We call this the connoted home, and the connected life."
Samsung has helped shape Android into the premiere platform for mobiles, and it's obvious it wants to extend this into other consumer applications as well. By putting out a million mobile devices daily, the Koreans certainly have a large client base at their fingertips to do just that.
Y
Well, good luck with your Apple maps on your iPhone. Boom! LOL!
D
still 1 million..no matter how you try to nag
D
So what mr Samsung bloggy--- this is just a give and take relation....Sony give camera sensor to Samsung in return Samsung does not have money so they gave display to so by i--t bloggy.just ask or mother father which TV audio player they used in thei...
ADVERTISEMENTS