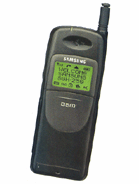 H
Are youz all mad, have u seen this phone. IT IS A BRICK.......no camera no poly's no nuffin all u can do is call..........it's a fone the cavemen would have used and even they would have got bored................MY GOD go get yerselves an E720.........best fone ever
c
had one of those some years ago. very good looking phone, great quality.
m
this phone is my dream phone.unlyke tat dumb nokia, make phone look damn sporty n no class
e
my software for USB data doesn't work, I cannot transfer mp3 and photos.what should I do ? :o)
l
i heard that u can transfer information from this fone with a USB cable. a few days ago i bought a camera for this fone and it looks cool, the fotos r black n white.
s
i have a samsung sgh 250 but my charger doesnt seem to work. i bought the phone from dick smith electronics about 3 years ago and now can't find a charger for the phone as they say that there is no more stock anywhere.. If anyone knows of how i would be able to a get a charge please email me as i am in great need for one.
Thankyou
j
I want to buy a battery for the SGH-250 and i dont no where can i do it, please send me a e-mail. Thank you.
My adress is: - Jaime Medeiros Rua do Telheiro 6-A 7800-601 Albernoa -Portugal
a
dear sir
I strictly this telephones battery.
I live in Turkey
sincerely yours
o
i would like to buy a battery for my phone in Bilbao, spain, can you tell me where? i can not find it

thanks a lot of
Total of 150 user reviews and opinions for Samsung SGH-250.