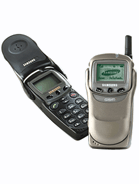 P
Hi, can any one please tell me where can I get the battery of Samsung SGh 500 in India

y
i have Samsung SGH-500 for 3 year, but my battery is drop, and i try to find in Samsung Indonesia agent/shop not found. How i can get this battery, please response, thank you i remind
d
i need for my phone one chargher i have a samsung sgh 500 but i don't have this accesories it is one tel very good k
thank you
f
The best designed mobile phone ever.It is so different from any other. Too bad that is no new version with mp3 player,calendar, voice memo and: real aluminium- not plastic. I would buy it momentally.
V
I think that this model of samsung is a very nice phone.I myself am a owner of sgh-500 and I am very pleased with him.But my only problem is that the battery is broken and I have to recharge her very often but I am looking for A-100.
Total of 34 user reviews and opinions for Samsung SGH-500.