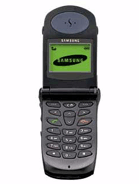 J
I had bought this SGH-800 SAMSUNG model since this year on May'03 how come I can't download new ringtone and I noticed that there are no composer also in this phone, very regret to bought this phone not like Nokia more choices.
B
trable on switching on the new samsung SGH - A800.
may I have the trable shoting menu.
N
I recently experienced problems with my phone. The calender is inaccessable and when I try, the phone freezes and switches off, I live in Cape Town, South Africa and i don't know where to get it fixed. Can anyone give me some help because i love this phone and i don't want to throw it away, ever.
c
if any one can send me tru my e-mail the instruction how can i download rintones etc. pls send tnx!
a
hi dear my mobile is sgh-800 it's lock (phone lock) how to open it???? thank you
a
I've been using this phone for 1 year. Love the design and all the features it offers. Sound quality is good and signal also superb.
S
Yeap, I love this form designing, The forlder and Gold (Or Silver) ANYCALL logo on my folder is so beauty. But I want all technologies used in N100 or N300 like WAP2, POP3 or SMTP and other internet protocol support in SGH-800 device designing:~ I know samsung made a model SGH-810 but I don't meet that in stores. I think N100 or Q100 don't have intresting twinkel like SGH-600, 800 or this form family! I'm still using SGH-800 'til I found something better!
m
it seems good but instead of Nokia-3310
,not intresting&fasionable tones.
thanks

A
You are right. SGH-800 is single band and it doesn't have WAP. The thing about the It seems that samsung have changed the specifications on their site since we gathered the information. And they have removed the SGH-810 model also.
Total of 33 user reviews and opinions for Samsung SGH-800.