The popular Galaxy S II smartphone has reached yet another landmark. Samsung has now shipped over 5 million Galaxy S II smartphones and although the number of shipped devices is not quite the same as the number of devices actually sold, in the case of the Galaxy S II we are inclined to believe the difference won't be much due to its popularity.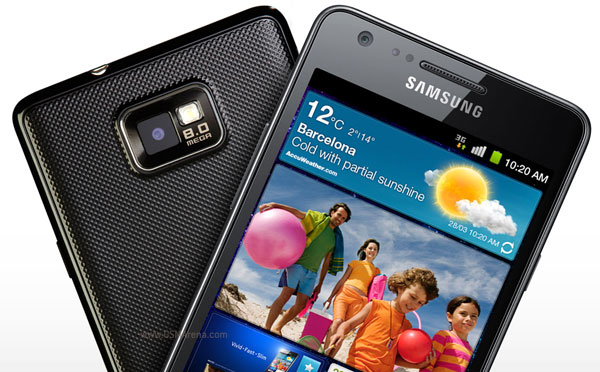 According to Samsung, the 5 million milestone was crossed in a mere 85 days since the launch of the phone and it is now poised to cross 10 million soon. Most of the sales come from South Korea, where Samsung has managed to get 56% of the market share and it also remains quite popular in the European countries. Now if the phone was launched in the US on time these numbers would have been even higher.
D
I am using the GS2 for last 3months & i think its the best smartphone i have ever seen. I m a crazy gadget geek & i always dreamt of having a smartphone & i have also used somd other smartphones, but i think this is the one i was looking ...
?
I have never seen statistics for complaints. Apple might still score high in customer satisfaction, but that actually says nothing about the amount of returned units.
?
actually they sold 20 million iPhones, not specific iPhone 4, as they still sell 3GS, and in some market pehaps even older models.
ADVERTISEMENTS