Samsung showcases its foldable phone to a limited audience at CES 2019
CES 2019 is taking place in Las Vegas right now and even if there aren't many phone announcements coming from there, some companies still pull some surprises out of the sleeve. According to Korean media, Samsung showcased its foldable phone exclusively to customers behind closed doors. The phone is not yet ready to make a global appearance, since there are some structural issues with the folding process.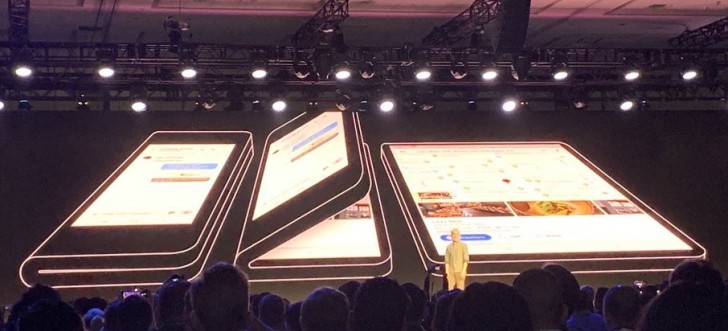 A company executive said the device looks completely flat when unfolded. When you try to fold it, the phone will break, therefore the prototype demoed was seen leaving a crease mark when in a single-hand mode. The issue will be fixed for production units, the executive promised. Samsung is planning to launch the phone in H1 2019, but will manufacture only 1 million units, which would mean very limited availability.
Since it will be equipped with the latest flexible display and battery technology, Samsung will price the phone at around KRW1.5 million, which is about $1,350.
I
A better price estimate than the previously rumored $2500. Not holding my breath for it though.
?
I would love a more compact phone that can expand the screen area when convenient. As 55% of the weekly poll respondents indicated, larger phones are not the answer.
?
Early adopter/make back the R&D investment pricing is always high.
ADVERTISEMENT