Samsung showcased foldable display phones behind closed doors at CES 2018
Trade shows offer a perfect opportunity for manufacturers to gauge user opinion on future products. According to some anonymous industry insider info, Samsung took advantage of this practice at CES 2018 to showcase its progress on the eagerly-anticipated foldable mobile displays concept.
There were already quite a few hints at the show floor for major developments on foldable panel tech, which is how we managed to learn about the delay in product delivery estimates to 2019. It appears that was only part of the story, as sources claim they have actually seen a pair of Samsung foldable panel demo devices in the flesh.
One of these is likely to become the thus-far dubbed Galaxy X. Apparently the demoed unit featured a 7.3-inch display, with something close to a 21:9 aspect ration, that folds in half. This aligns perfectly with all the previous leaks and patent info we have on the elusive device. The same goes for the folding mechanism. It is essentially a take on the classic clamshell design, but likely due to some technical limitations, the two halves of the handset don't fold perfectly flat on each other. Think something along the lines of the Microsoft Surface Book hinge, though on a much smaller scale and hopefully with a smaller air gap. There are some potentially relevant schematics in a recent patent filing at the second source link.
As for the other demo unit - the same source describes it as being outward folding, with a significantly gentler curve than the other model. Apparently, Samsung representatives explained this design still suffers from some durability issues and will likely be perfected over time and offered as a second or later generation foldable product.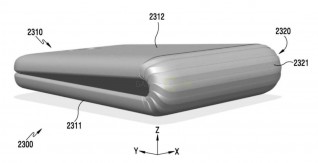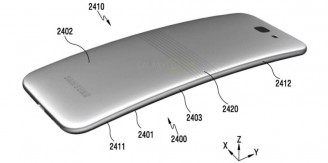 Speaking of timing, our original leaked info is reiterated once again - the company is going to develop foldable displays by March, and manufacture panels in September. Mass production of the final product (the Galaxy X inward folding one) should start in November. We can only assume that means Samsung's earlier admission of big obstacle regarding UX design still stands as well.
D
A flexible phone is something Apple​fans can drool over until the release of the iPhone xxx. Even then, it will be far from a flexible phone if it's running ios.
I am curious will the flexible screen will damage quickly and the components wil get aging faster or not? So I am the monolithic fans. The Samsung's hyped is nothing lure to me.
?
you are curious to samsung's new foldable device, aren't you? what will you do when samsung finally release it? throw away your xperia and go back to use samsung's device? dont worry.. their recent devices don't lag like your old s2
ADVERTISEMENTS