According to Samsung of Singapore, more than 95% of recalled Galaxy Note7 devices have already been recovered, refunded, or exchanged for a safely-operating smartphone. However, Samsung still needs to recover the remaining number of Note7 devices that are still being used out there.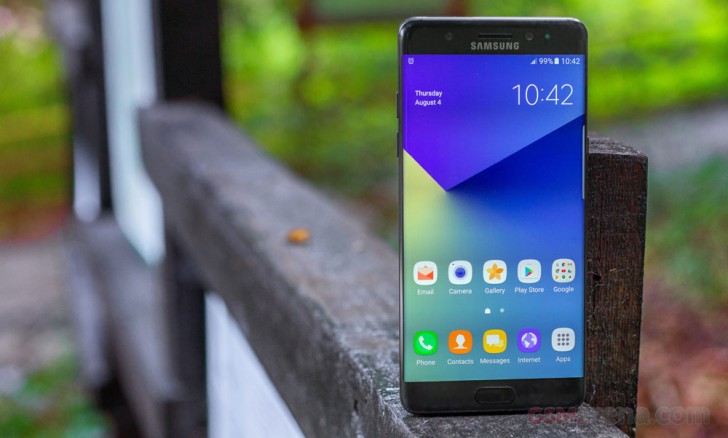 In an effort to collect the final wave of devices in Singapore, Samsung will be pushing an OTA update starting on December 28, which will disable the battery from accepting a charge, and the phone will no longer be able to power on.
Samsung Electronics Singapore will be implementing a software update on 28 December 2016, which will restrict all Galaxy Note7's battery charge to zero percent. Galaxy Note7 customers who have yet to participate in the exchange/refund programme are urged to back up their data in the Galaxy Note7 immediately and power down their device.
Such update disabling unaccounted-for Note7 devices has been announced other regions including Korea, the United States, and Canada.
If you haven't already heard, Samsung has completed its official investigation of the Note7 battery issues. And while its findings have not been released to the public, a likely speculation is the lack of clearance in the Note7's body to let the battery expand during normal operation.
?
Samsung just leave your devoted customers alone. The device does not catch for nor smoke. It was sabotage and you know it! Someone in the factory wanted to ruin Samsung on the second generation. The device if very hot warns you chooses apps to rest i...
D
Aint they doing it ...??? And just so you know, it again depends with the mobile carrier ..
ADVERTISEMENTS