The Samsung Galaxy S5 Active is beginning to look more plausible by the leak. The latest one reveals a User Agent Profile with the SM-G870A model name and a 1080 x 1920 pixel resolution. This more or less eliminates the possibility the model name could belong to an S5 mini and not the S5 Active as it's unlikely Samsung will give the mini such a high resolution.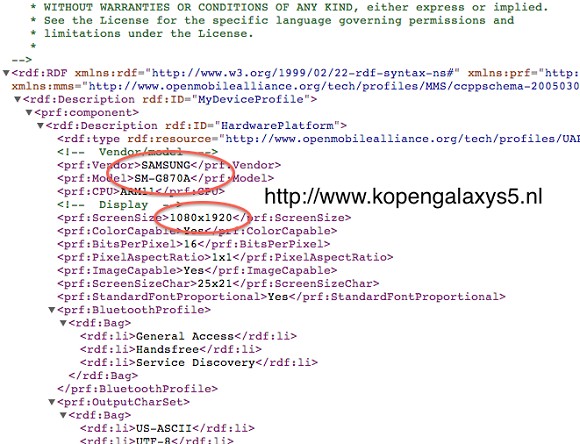 This brings up the question again - what will the Active bring to an otherwise water resistant Galaxy S5? Samsung could perhaps go for a more rugged approach with impact resistance but that would make the device thick and robust.
The Active could be a sportier version of the Galaxy S5, just like last year's model seemed to be - grippier, rubber-like accents on the body compared to the glossy Galaxy S4.
r
Hope the s5 active also comes out with a dual sim version.
D
two weeks old 'news' http://sammytoday.com/news/5-1-inch-sm-g870a-spo­tted-on-its-way-to-att.html
N
Anyone with good marketing skills knows that copying another successful brand is a sure way to make guaranteed money. I hope the S5 would be more waterproof not really shock resistance. get a cover for that but imagine a device that u can swim with a...