Samsung, remaining committed to keeping the clamshell phone alive, launched the Folder 2 in China a month ago, but the company is also working on a high-end model to succeed the China-only W2016 from last year. Reports have come in detailing several aspects of the new device (internal designation SM-W2017, codename 'Veyron') with a Zauba listing pointing towards 4.2-inch displays, and a GeekBench entry revealing a Snapdragon 820 chipset.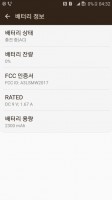 Screenshot from the SM-W2017 (click for full-size image)
The latest bit of the puzzle comes from the FCC, where the phone has stopped by for certification. Aside from the piles of radio testing documentation, the certification papers reveal the battery capacity - a not very encouraging 2,300mAh. That's not why the menu screenshot is provided, but last time we checked battery capacity was more important than the placement of the FCC label - so thumbs up for these revealing e-labels.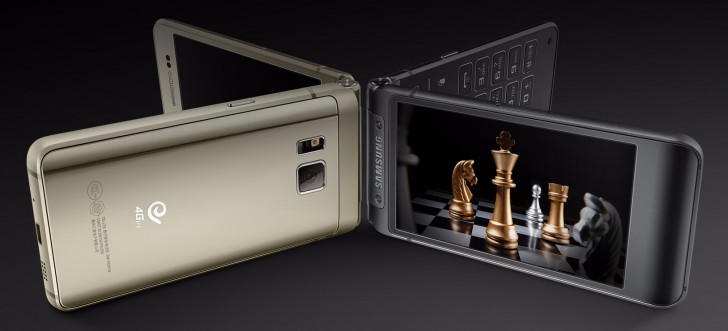 Samsung SM-W2016
Now, the SM-W2017 will still likely be confined to the Chinese market, so all that info will remain mostly for the record for the rest of us elsewhere. When the phone will become official remains to be seen.
D
This looks perfect. Shame they insist on it being a China-only phone. Every clamshell I see these days has crappy hardware, and especially cameras.
D
Very nice phone...better than the shit Apple put together. I often wonder how different the iPhone would look today if Steve Jobs was alive.