Following reports that Tizen open-source OS (co-developed by Samsung and Intel) was scrapped, new information indicates that the project is still very much alive. Indeed, if the below shipping manifest is believed, then developer prototypes of the Tizen-runnning Samsung SM-Z9005 are shipping to developers.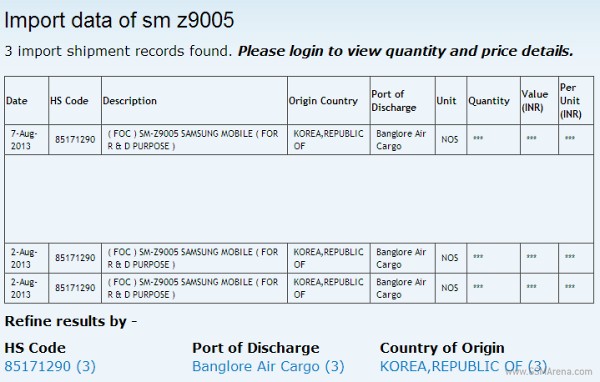 How do we know that the SM-Z9005 is indeed a Tizen device? The following GitHub source code has the 'SM-Z9005 prototype' listed alongside the codenamed Melius and Redwood - a pair of names that have been popping up ever since Tizen started gaining steam late last year.
This follows a reported statement by Intel last month, in which the co-developer of the mobile OS refuted claims that development on the OS has been cancelled.
The first Tizen device, whether it turns out to be the SM-Z9005 or a variant thereof, will supposedly hit retail this October.
?
Sailfish OS is way better than Tizen crap.
?
Does anybody on here research before making comments? I'd love to know where some people get their crazy notions and what info they're basing their opinions on
S
How have you tested Tizen when its never been released and was thought to be a dead project until recently?