Samsung announced that it sold one million Galaxy S5 units in Germany. Coincidentally (or not?), the Korean giant delivered the news about its achievement the same day Apple iPhone 6 and iPhone 6 Plus became officially available (Germany is one of the markets where Cupertino's devices launched today).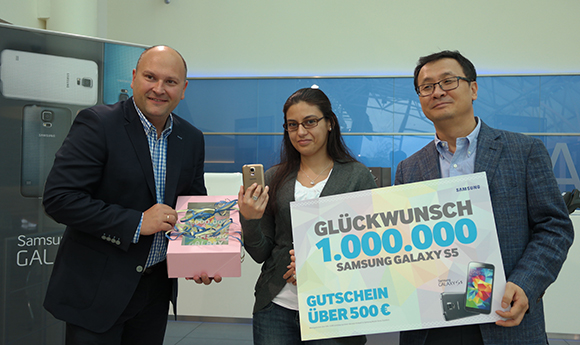 The impressive number of units related to devices actually sold to customers, not just shipped to the company's retail partners. The millionth Galaxy S5 buyer got treated to a €500 voucher from Samsung to mark the special occasion.
Samsung shipped 10 million Galaxy S5 units worldwide in just 25 days after launching the device. The manufacturer typically doesn't comment on device sales figures outside of its home market.
D
S5 1 million.... S5 mini ? S3 ? S4 + S4 mini? Mega ? Note 3 ? Note 2 ? and other mid-range like iPhone 4S and 5c ?
?
http://bgr.com/2014/09/19/iphone-6-cool-factor/
?
Comparing iphone to a rolex ho ho ho, it wasnt you on the youtube video was it, praising the casio watch with an apple logo on it hehe, mind you doesn't have to be you does it, it was typical of the ipublic response on there, ha ha , just to be frie...