The more internal memory mobile devices have, the better. But speed is just as important as capacity and Samsung are betting on both with its latest NAND memory chips.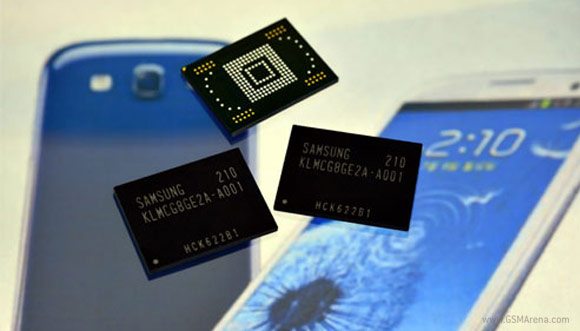 Currently entering in mass production, the new high-speed embedded memory (eMMC) flash chips will be offered in 16GB, 32GB and 64GB varieties. They'll be manufactured under the eMMC Pro Class 1500 specification, which boasts some... well, ballistic speeds.
Those flash chips are rated for speeds of 140MB/s read transfer and 50MB/s write transfer, which has never been achieved before. They are result of an engineering mix of a 64-gigabit NAND with a toggle DDR2.0 interface, all built using the 20nm manufacturing process. These chips are also the first of their kind to support the JEDEC e-MMC v4.5 specification.
Naturally, it'll be put into future premium smartphones and tablets. If we had to guess, we'd say the company's Galaxy Note 2 may be the first device to rock the new storage chip, but only time will tell.
?
you are right. Samsung didn't make crap. Because they are not Apple. Lol. They did however innovate, invent, and make epic.
?
wot? its time to see ur optometrist, 140mb/s.;)
D
Stop snipping coke!Its taking your sanity:)
ADVERTISEMENTS