Samsung introduced the Galaxy A51 a few weeks ago and now the devices are reaching more and more markets. Now the phone is arriving in Europe, according to multiple press releases from various European divisions of Samsung. The price of the Samsung Galaxy A51 starts from €370, but it gets a bit more expensive if you want more memory.
Looking at the map of Europe, countries from all corners are getting the midranger - French customers can head to Amazon and other retailers. The phone with the L-shaped camera starts from €340 and goes to €410, depending on what version you select - 4/64 GB or 6/128 GB.
Dutch users can go at Belsimpel and select the best deal with a carrier or not. The 4/64 GB variant is discounted from €369 to €350, but there are plenty of payment options with Vodafone, Tele2 or T-mobile.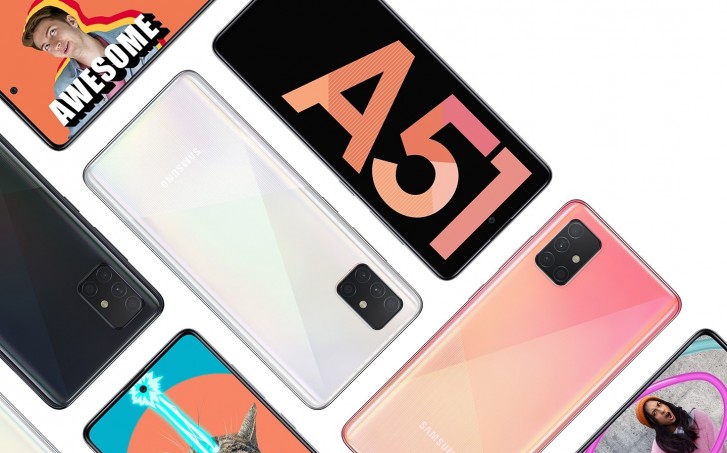 Eastern European fans of the Korean company should head to carriers because they seem to have better options. Telenor in Bulgaria offers the phone with no plan whatsoever for the equivalent of €430 for the 4/128 GB phone.
Citrus in Ukraine has what appears to be the best deal of all Galaxy A51 deals - the phone is offered in Black, Blue, or White for just 9,499 UAH, and that's equal to €350 for the 6/128 GB option.
As usual, prices will fall down in a few months time, so there is absolutely no rush getting the phone on launch day.
J
Why so expensive.. I was about to buy it, i was waiting for it and it is 370 euro........
ADVERTISEMENTS