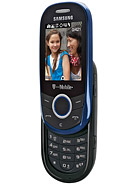 r
Do they have a Volume control. I cannot hear well and need one for emergency reasons and have to have good volume
x
i've had this for less than a year
good for calls and txt
good battery life, i charge about every 2-3 days
good for music ring tones, message tone i havn't figured out. the only shitty thing about this phone is, every time it's in my pocket or purse and something hits the key it beeps, i can't turn it off unless i silence it or turn the phone off. sometimes it will accidentally unlock in my purse or turn off, but chances of that are rare. i hate that i can't change the wall paper background, it's always orange if the picture isnt the perfect size.
n
do not buy this phone!!!!!!!!!!! i have had it for 6 months and have had nothing but problems when making calls gr8 for texting but anything else it sucks drops every call i have made for no reason i taught maybe it was just my phone so i traded it in and got another one and it did the same thing!!!!!!!! i hate it as soon as i can afford it i am getting a new phone DO NOT BUY!!!!!!!!!!!
Total of 7 user reviews and opinions for Samsung T249.