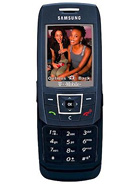 ?
can anyone comment on the bateries life of this phone. Mine seem to last only 1 day.
?
i have had this phone 2 times in the last month
a
does the keys come off?
?
I got T-429 a month ago. It is a poor phone. As far as just making calls it is ok, but no a2dp, no email, no videa, camera is only VGA and you can't even change stupid T-mobile branded theme. That is in fault of T-Mobile. t-mobile is great , their rates are great but their phones are terrible. One advice use T-Mobile but buy unlocked phones. I have tried to find a flash software to debrand the phone but I was unsuccessful. Overall i is ok phone just to make calls, but forget about fun.
?
i Have a Samsung T429.
its not very durable.
i had 5 of these phones in 6 months.


?
I've just got the Samsung T429 phone from T-mobile about a week ago. So far I've had no problems. It is stylish, easy to use, and it is very loud! I can hear it outside on busy streets of San Diego with no problem.

I've downloaded a few MP3 songs to give my phone some diversity from its very generic equipped tones. Speaker blowout is possible from MP3 ring tones. I have seen/read NO complaints of the speaker blowout from several online professional & personal reviews. Thus,I am a little more confident of cranking up my MP3 tones now.

Great buy for a reasonable price.

My only complaint is that the phone feels a bit flimsy.

PROS: Very Loud phone, loud speaker, stylish, blue tooth, longer battery life compared to other phones I've had in the past, fits in pocket without discomfort.

CONS: Flimsy feel, Possible blow out of speaker due to LOUD MP3 on lower volume setting -- *Yet to be proved from searched resources.
?
yes i agree, but I just don't understand why the bluetooth doesn't recognize other devices? it's really annoying and i'm not able to receive any ringtones from my friends that have bluetooth.
?
khee , 12 Jul 2008this is my recent phone and i don't like it much. it's so hard to use. and u can't send ur pi... morebut i can used this as a mesage sender



k
this is my recent phone and i don't like it much.
it's so hard to use. and u can't send ur pictures directly to your e-add. ugh.
j
this is a common bad phone from samsung. the phone does not read any numbers off the sim card. the bluetooth does not recognize other devices. when putting mp3 tones on the phone they sound like they blow out the speaker because it rings out of the earpiece not a separate speaker like most phones. the washed out color and pixelated images add to the poor menu and moving graphic interface. the phone is a step backwards for samsung considering they have some decent sliders like the samsung heat slider. even for a basic phone it can make a younger user unhappy for how lackluster and cheap it is.
?
hard to find software for it to put pictures on computer tho.
l
it's a nice phone actually i loved it!!!
?
nice phone; wish it had more background color options, but its likeable enough. one thing that bugs me, though, is that it when you take a picture, it shows more in the final picture than what you see on the screen when you're actually taking the picture. aside from that, i dont really see anything annoying about it. i like it.
Total of 34 user reviews and opinions for Samsung T429.
ADVERTISEMENTS