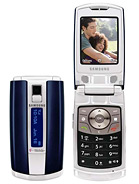 j
yea i lyk mine iguea, but my bluetooth dnt wrk either nd neither does my mp3. id rly lyk 2no y its not wrkin rite nd how i cn fix it. i also no tht im not tha onli person w thz prollem.
*ducez*
s
uhm yeah i like this phone except the bluetooth on mine doesnt work and it doesnt on any other person ive met with this phone (like my boyfriend and a couple friends) and i cant get my mp3 to play which really irritates me.. i cant figure out why it wont i have a memory card.. but otherwise its pretty nice. takes good pics, nice video/pic quality but the ringers could be a lil louder and the vibrating when someones calling or texting not so loud lol
r
i just have a question..how do you unmute your videos on this phone??
J
Sweet phone!!! The looks of the phone are realy nice and it has really nice features...
X
A pretty good phone, decent price, nice design.

Holds 500 SMS messages (doesn't use external micro SD card but still a lot of messages and excellent storage space), but very little space for MMS (I don't use it a lot anyway).

When the text is too long, it splits the message but still sends to people, it used to bug me but I'm not all that bothered about it anymore.

However, when you set it to vibrate and receive a text, it vibrates twice instead of once, that still bugs me a little.

However, very nice interface, you can enlargen and shrink SMS text for better viewing, everything's anti-aliased and the 1.3 MP camera is pretty good if you've got a decent hand.

Call volume is aaalllright. Not awesome but not bad either.

Pretty good phone!

D
I love this phone!!! I purchased it as a birthday present and it does everything I want it to do and more. The only thing I don't like about it is that the speaker is inside of the phone. If you close it while using the sepaker phone the call will drop and it also contributes to the fact that it doesn't ring that loudly.

I like the amount of pictures its holds. I don't know exactly how many but so far there are at least 100 on mine!
j
It just looks good..Nothing else.. i was fed up with its poor network acces capability. I just sold it with in 3 days of purchase...
Total of 31 user reviews and opinions for Samsung T639.
ADVERTISEMENTS