The second Avengers movie - Age of Ultron - is out and Samsung will be soon launching a special edition of the Galaxy S6 edge to honor it. The limited model was teased on Twitter and will be apparently dedicated to Iron Man.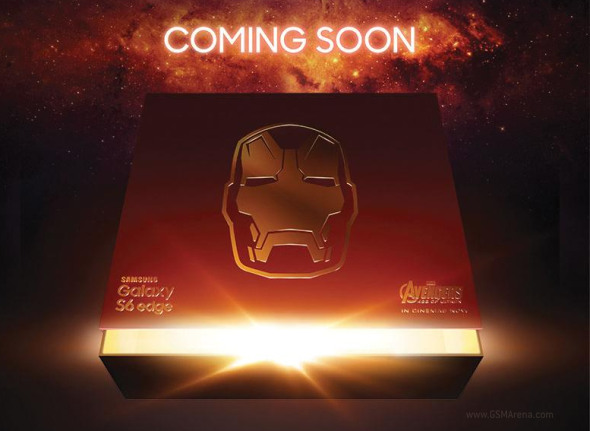 This isn't the first collaboration between Samsung and Marvel. Previously we got limited editions Avengers cases with the Galaxy Note 4, while recently Samsung launched cool Avengers TouchWiz themes. We also got some Avengers Galaxy S6 promos last month.
Now it seems Samsung will be bringing the Avengers theme to a whole new level with dedicated editions of its flagships. Hopefully the manufacturer doesn't stop at Iron Man's editions, as some of the users out there will surely side with Captain America during the upcoming Captain America: Civil War movie.
The pricing and availability, as the official pictures, of the Samsung Galaxy S6 edge Iron Man edition are yet to be revealed. The stock should be extremely limited, so if you want one, you should start keeping an eye for offers.
d
good way to secure sales, lot of respect for that
J
The S6 edge is really one of a kind. It's beauty and the beast in one. Absolutely no match.
A
blablabla... haters... nothing but try to explain why something cool is wrong or bad or copying or etc... wake up! as long the consumers buying it and happy... please jus shut up.
ADVERTISEMENTS