New screenshots of Samsung's Tizen 2.3 have surfaced, courtesy of Tizen Indonesia. The latest version of Tizen OS looks a lot more colorful than before with updated icons. Samsung has also used bold color choices throughout the user interface.
Unsurprisingly, blue is still the main color of choice, but in addition there's also a lot of extra throughout the UI. Take a look at the screenshots below and judge for yourself.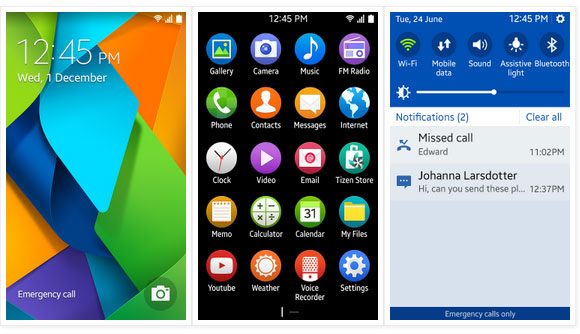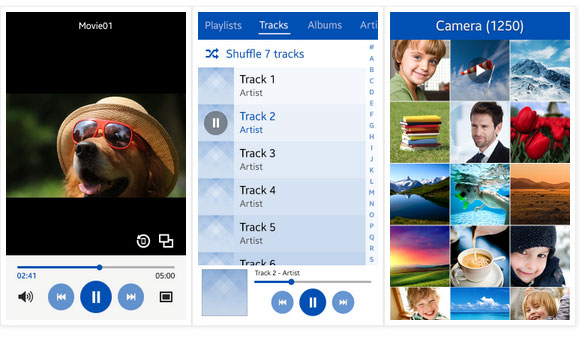 Samsung has optimized the user experience for screen resolutions starting at 800 x 480 pixels (WVGA). The low-end device that the company has been hinting to launch by the end of the year will probably sport this resolution.
Other than the fresh coat of paint, there don't seem to be much more functional changes made to how Tizen OS works. It's quite simple and seems to have taken a lot of cues from Android and TouchWiz.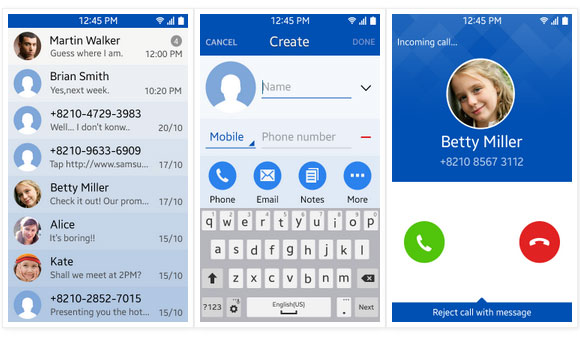 Taesoon Jun, Samsung's chief architect on Tizen, said in an interview last week at the company's developers conference in San Francisco that Tizen is focusing on the low-end and mid-range right now.
Samsung's efforts behind Tizen are a lot more than just having a backup plan in case its relationship with Google goes south. Tizen will also be used by the company to compete against Chinese and Indian smartphone makers of $100 smartphones. It's also going to compete against the Android One participants, as hinted at the conference.
As for the upcoming Tizen-powered smartphone, it's believed to be the Samsung SM-Z130H. According to initial information, it is built around a 5" display and packs a a Spreadtrum SC7727S SoC with a 1.2 GHz dual-core CPU and ARM Mali-400 GPU clocked at 460 MHz, aided by 512MB of RAM.
We're looking forward to what Samsung has in store. Let's just hope that the company's recent plans to cut down smartphone production by 30% in 2015 won't affect its Tizen ambitions.
Source • Source (2) | Via
l
Init I like the touchwiz os better
G
I don't see anything fresh in the new UI. Its look like Android and Symbian
s
dunno why u all takin so serious of how screen looks.. Why not encourage to make more comfort phn better then android? Android sucks in browsing by usein heavy data. N much apps need to be connected to internet.. Why not encourage to build browsing n...
ADVERTISEMENTS