There have been a lot of rumors floating around lately of a planned move to OLED panes for future iPhones. The switch is said to take place in 2018, but when we are talking about production on the iPhone scale, preparations definitely need to already be under way.
In its current state the OLED market has only a few major players that can hope to even come close to the order volumes Cupertino would require, which is why speculations have involved Samsung as a primary supplier. The two giant's polarized business relationship has also led to some speculations about enlisting Japan Display Inc. for future iPhone display orders, but that seems less likely after a new wave of interesting contracts was unearthed.

No official information has been shared on the subject yet by any of the involved parties, but industry sources claim that a contract between Apple and Samsung has already been signed. We can only imagine the severe non-disclosure clauses such a document may have, but in an effort to bring some more believability to the rumor, leaksters have backed it up with a few numbers.
Allegedly, Samsung is planning to invest $6.64 billion to $7.47 billion in its display business. This would go towards equipment, plant improvements and staff to enable increased production loads. Allegedly, the investment will be broken down into an initial $2.49B to $3.32B this year to ensure the production of 30 000 to 45 000 OLED sheets per month, followed by an additional $4.17 billion in 2017 for another 45 000 sheets monthly.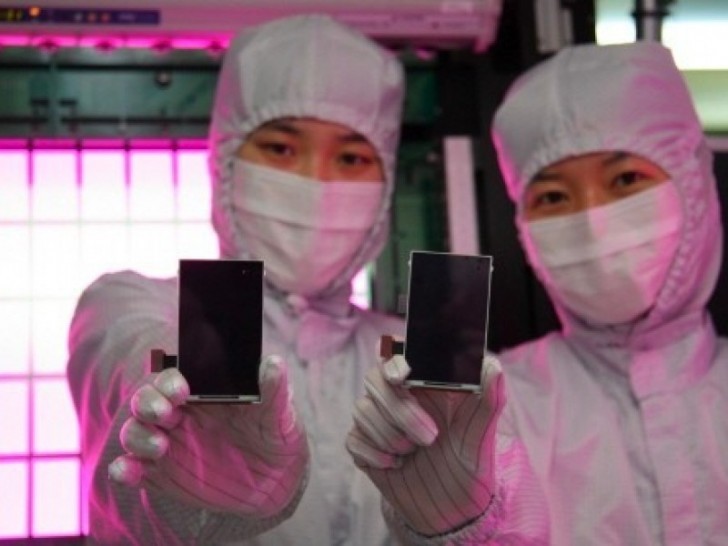 m
What is this childish talk about, Samsung, Apple etc... These companies making their pockets full with your hard earned cash and you guys fighting about who has a bigger dick
M
Really? Put an iphone or any lg and any amoled samsung (be it note 4, a7, etc) on the table with little light in the room, look at it at an angle, tell me you dont see the difference. This is the glow im talking about and it's not a defect or wear an...
L
Had all Galaxy S phones. since the Galaxy s2 and never seen "that glowing thing". This is myth of people being jealous about AMOLED screens looking gorgeous. Under normal use it will NEVER happen. It only happens to some poor display models which are...