Samsung is looking to bring the flip phone back, as it's outing another clamshell Android offering for China. The new smartphone reportedly has a powerful quad-core 2.3GHz Snapdragon 800 processor, and dual Super AMOLED screens to boot.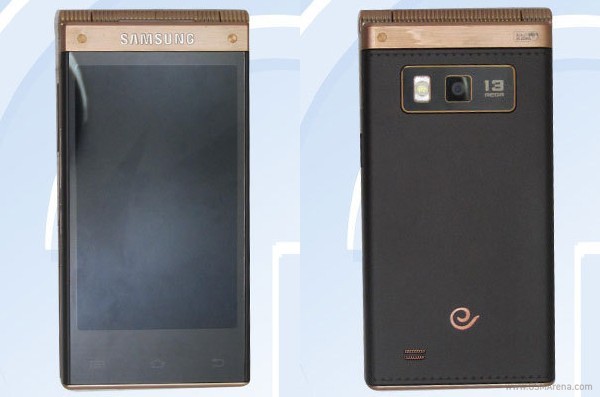 The upcoming Samsung SM-W2014 will aim to build on the company's recent success with large-screened clamshell devices in the Chinese market and it is is by far the most impressive specs-wise.
The resolution of each screen will be fairly meager at 800 x 480 pixels, but there are two of them, after all. Both will come in at 3.67", and there'll be 2GB of RAM to boot.
A 13MP primary shooter with 2MP front-facer complete the camera department, while connectivity includes WiFi a/b/g/n/ac and Bluetooth 4.0. The smartphone is set to come with Android 4.3 out of box.
Measurements come in at 116.85 x 59.4 x 15.79mm, which equates to a thickness of just under 8mm when opened.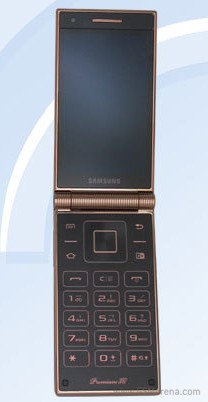 The Samsung SM-W2014 will likely be exclusive to the Chinese market and will be available from China Telecom, and is expected to hit retail for around $700. It's set to hit the Chinese market sooner rather than later, as it has already been approved by the Chinese telecommunications certification agency, Tenaa.
Thanks to our anonymous tipster!
D
Hi I need your help with this cell phone.The W2014 does not has Google Store app, so I can not download nothing , or has some settings that i never found ?
i
since i am a flip phone fan, id like to say, wow!!i cant wait to buy this phone!! it is totally fulfill my needs!
P
Do you know that the Samsung smartphone model W2014 Snapdragon 800, or other smartphone clamshell, must sell them in Italy. thanks