We got a little disappointed when Samsung announced that they won't be holding a press conference at the Mobile World Congress in Barcelona this month. Rumors, however, turned out to be true, and Samsung will indeed hold a separate press event on March 15 in Amsterdam.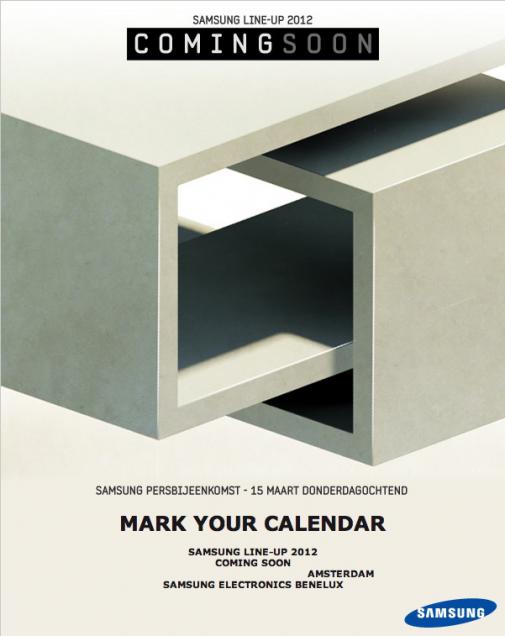 The image above represents the invitation Samsung is sending out for the event in question. As usual, the image doesn't reveal much, but the "Samsung Line-up 2012" sign at the top and bottom are enough to get our wish-wheel spinning.
Could Samsung be announcing the eagerly-awaited by every Android fan Galaxy S III or will this be sort of a warm-up event to show off some of the mid-range products Sammy has prepared for this year?
At this point all that we could do is just guess, although an early spring announcement of the S III will give the Koreans plenty of time for, say, a summer launch.
We'll have to wait and see. In the meantime, you may want to stick around for our in-depth MWC 2012 coverage starting this Sunday.
ADVERTISEMENTS