Samsung is teasing a chipset announcement by means of its official Exynos Twitter client. The teaser shows a bull going after a red flag, Corrida style.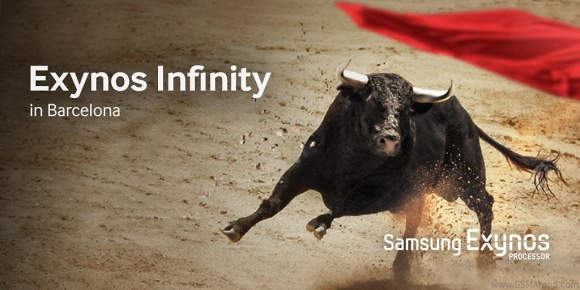 The name Exynos Infinity and a description entailing Samsung's latest innovations are all we got from the teaser, though.
As for the architecture, we've heard Samsung will include 64-bit ARMv8 processors into its 2014 flagships, but it's unclear if those will be of the Cortex-A5x series or some custom developed ones.
There's an outside chance that this will be the new chip powering the Galaxy S5 smartphone, although it's far more likely that the flagship settles for a Snapdragon 805 or an older-gen Exynos.
Apple took the mobile world by surprise with its 64-bit A7 chip and so far Qualcomm has only responded in the form of an mid-range 64-bit Snapdragon 410 so it seems logical that Samsung will counter with a powerful next-gen 64-bit Exynos of its own.
R
Intel have to do it now or they'll be late and stale for the competition. :-)
?
Oh yeah for sure. A higher GZ, years more optimized that chip that does a little better makes the other bad and gimmick. Calling someone a fanboy for simply stating something and then illogically going on about gimmicks.... Jealous hater detec...