The wait for Samsung to officially announce the first Tizen smartphone might be over soon. The Korean company, in cooperation with Intel (also a member of the Tizen alliance) have sent out invites for a press event in February. More specifically, it's going to take place a day before the Mobile World Congress in Barcelona officially kicks off.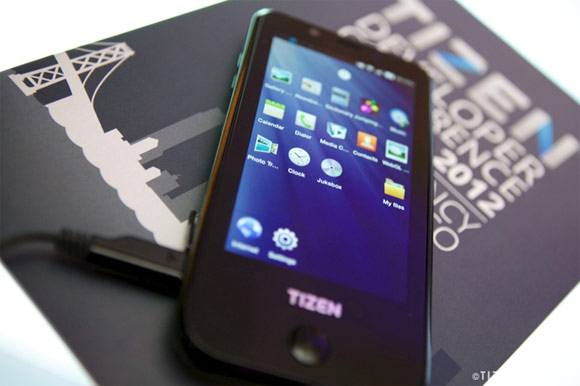 The invite doesn't specify the type of device that both companies will unveil, but it does say Samsung will show off Tizen OS running on actual devices. The event will also offer a glimpse at "the major milestones that the Tizen project has hit since last year's event."
According to analyst Geoff Blaber of CCS Insight, Samsung has to show commercial devices at the Mobile World Congress. This would solidify Samsung's mobile foundation, and give it a backup to its smartphone business in case Android takes a turn for the worse.
Back in November, 36 companies chose to back Tizen, including Panasonic, eBay, Sharp, McAfee, and Intel just to name a few. For a look at Tizen OS and what sort of features it brings to the table, you can check out this developer hands-on video.
We'll find out more about what new stuff Samsung and Intel have been cooking up on February 23 when the event is scheduled. Mobile World Congress 2014 will take place in Barcelona from February 24 through 27, so be sure to check back with us then for full coverage.
P
Is there will be any update for devices working on bada 2.0 too??
a
samsung is one of the best smartphone maker of the world along with apple...these two are best....nokia is no way near it.....asha platform is nothing but only a big joke......really surprised why people buy nokia with asha..... wish new os also wi...
k
but.. Firstly experiment TIZEN on BADA phones.. get user's comments and then implement on galaxy-S5