The Samsung Galaxy S11 leaks have been coming in bunches lately and the latest one comes from a patent filed with the European Union Intellectual Property Office (EUIPO). It details a new camera sensor dubbed "Bright Night" which according to the description will be used in smartphones and tablets. This might be an all-new dedicated sensor for night time photography and videos which will debut on the S11 series or a fancy name for the large-sensor 108MP camera.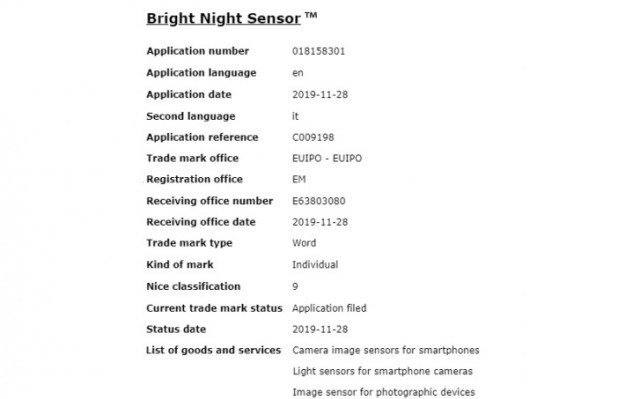 Bright Night sensor patent details
Samsung already used "Bright Night" as a dedicated night mode on the S10 and Note10 series but is now planning to make it into a hardware feature as well. We've seen some renders for the S11 and S11+ camera setups and it appears we're getting a total of five cameras in a rectangular cutout headlined by an all new 108MP main shooter and a periscope module capable of 5x optical zoom.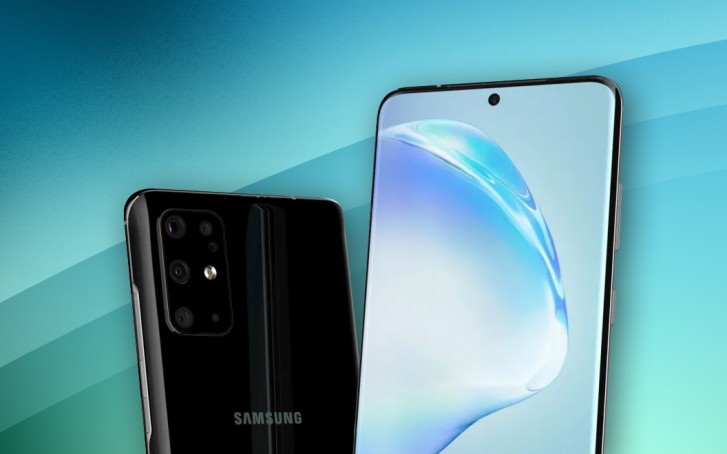 All three S11 models will also be getting laser autofocus and will be capable of up to 8K video recording. There's also the leaked new Director's View, Night Hyperlapse, Single Take Photo and Vertical Panorama modes which were revealed in an S11 beta code so it's clear Samsung is preparing a big overhaul for the camera department on its flagship line.
Via (in Dutch)
S
Thanks for the reply. 1 & 2 I guess you're right. Merging distant pixels are no use... About 3, the circular cards won't be on top of each other, they can be part of a rotating card which is penta shaped, like a star for 5 aperture values ...
N
1 & 2. I don't think that would happen since pixels with the same colour filters are at least 1 pixel apart in a conventional RGB sensor, and "mixing" the data from those pixel would introduce artifacts that would get increasingly worse as you mi...
S
Thanks.. 1. Not suggesting nonabayer. I'm suggesting a conventional sensor whereby its the same RGBG layout (or RYBY, like 30 Pro has). What I'm suggesting is hardware level mixing of signals from pixels. You should be able to have 4 different cha...
ADVERTISEMENT