Samsung has filed a request to trademark "Super ISO" with the UK Intellectual Property Office. According to Ice Universe this will be featured on the upcoming Galaxy S20 phones.
"ISO" here refers to the light sensitivity of the camera – if you've ever played with manual mode on a camera, you'll know that darker scenes require higher ISO. The problem with that is that higher ISO equals higher noise, which is probably what this feature is about.
The description of the trademark says that this relates to camera hardware and the image processing software. In short, this is probably a new version of Samsung's night mode.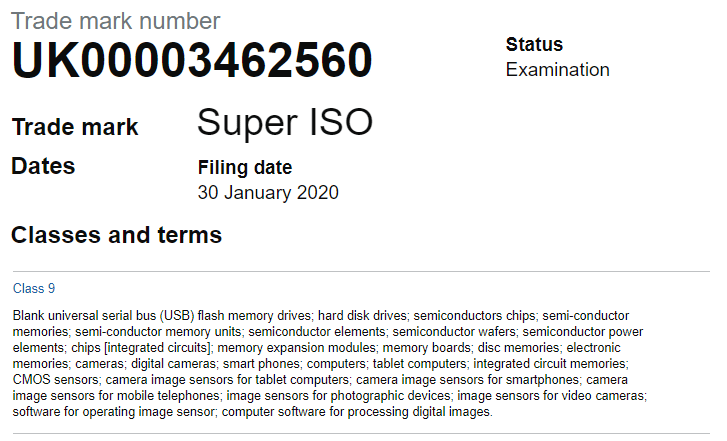 Samsung will also promote the term "Space Zoom", the latest renders show that it will be written next to the periscope camera of the Galaxy S20 Ultra (and not on the others as they won't have periscope cams). The cameras on the S20 and S20+ will feature a different zoom setup.
?
Why would they need to "match up" with Apple when there's already far ahead though?
H
Not everyone can afford a higher specced phone like the note 10 or 11 pro.. Samsung makes phones for every budget segment unlike apple.
i
this Samsung company is making phones everyday this is what we called "desperate " to match up with APPLE.. apple iPhone is the only phone company that is true to its specs.
ADVERTISEMENTS