Little space left for the camera
The camera placed in Samsung U600 is a 3.2 megapixel one with a maximum image resolution of 2048 x 1536 pixels. Its hardware options include flash and a little self-portrait mirror. The camera module of D900 obviously has proved to be too bulky to fit in the U600. So instead, a smaller module with supposedly a bit downgraded specifications is integrated. We didn't manage to check that thoroughly, as our unit had some problem that didn't allow it to properly focus on subjects further than a meter. Therefore no usable pictures at a distance greater than that could be produced with it. It is surely a unit-specific problem, and extremely improbable that you will have a similar problem. We'd rather blame it on our bad luck.
At least we were able to check its close range and macro shots and we were generally pleased with their quality. The same quality should probably be expected with longer range shots but we couldn't verify that, so we cannot be 100% sure. Overall, the camera quality is on the better side of 3 megapixel mobiles but not as good as the best examples in the range - Sony Ericsson K810 or even Nokia N73.
The camera interface is the same as with Samsung E590 and Samsung E950. It is intuitive and follows the current trend of displaying settings with icons in a toolbar at the bottom of the screen, while options appear as popup menus. The settings are extensive and include picture size, shooting mode (single, multi-shot and mosaic shot), color effects (sepia, antique etc.), white balance, and ISO. Operating only in landscape mode, the viewfinder uses the whole screen. Picture taking is on the fast side - a bit better than D900 and there is a very useful Namecard Recognition application. It manages pretty well with scanning business cards and recognizing names, mobile, home and fax numbers, and email, and placing them with surprising accuracy in their respective contact fields. There were a few mistakes of course but that is probably due to the very stiff shutter key. It requires too much pressure and it is impossible to hold such a compact phone still while using it. Other thn that the key has a half-shutter mode, you've used to seeing in most cameraphones.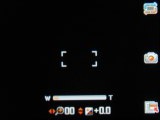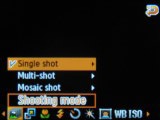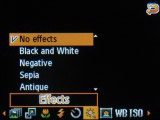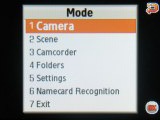 Camera interface has extensive settings • The Namecard Recognition feature is doing its job very well
Finally, we come to the video recording capabilities of the camera. Samsung U600 shoots video in the so-called Camcorder mode. Recording length is only limited by the available free memory. The user interface of the camcorder doesn't differ from the one of the still camera except for the available options.
The Samsung U600, as most other Samsung handsets, captures MPEG-4 videos. The maximum available resolution is CIF (352 x 288 pixels). Here is a sample video so you can see for yourselves whether the quality level is satisfying.
Browser & connectivity
With the Samsung U600 you can count on EDGE and GPRS for browsing internet on the go. The NetFront 3.4 web browser of the Samsung U600 is excellent for a feature phone - it renders pages well, with or without the Smart-Fit function. It offers a mini-map so you know where you are at on large pages, and it even has a virtual mouse pointer, which highlights the currently active hyperlink or field.
| | |
| --- | --- |
| Our verdict is that Samsung U600 is a very good phone overall. It has its flaws but none of them is too big. On the other hand, it offers no groundbreaking improvements. What we see is evolution rather than revolution. | ADVERTISEMENTS |
The phone works seamlessly when transferring data to and from a PC. A notable enhancement to the Bluetooth File Browser service is the ability to make certain files or folders visible or invisible according to your needs. The USB connection has PC Studio, Media player and Mass storage modes. Each of them can be set as default, otherwise the user will be prompted for action upon connection.
The practical Samsung
The Samsung U600 calendar offers three views - daily, weekly and monthly. There are three types of events available: appointment, anniversary and task. The Calendar can store up to 100 items of each type. Much like D900, you can choose which calendar view should be default and you can pick the starting day of the week - the options are Monday or Sunday.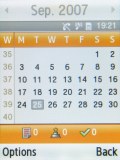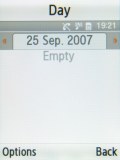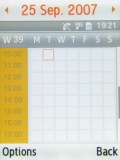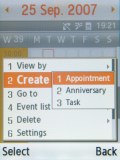 The different view modes for the calendar • Only three types of events are available this time
The number of alarm slots has grown from three in D900 to five, each with a variety of configurable options - snooze time, repetition, etc. You can of course choose a custom ringtone to wake you up at a preset volume level.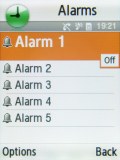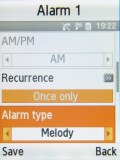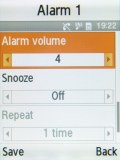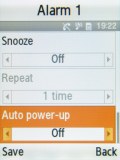 The Alarm application deserves praise
Among the other offerings are the voice memo recorder, a world time application, a calculator, and a unit converter. A countdown timer and a stopwatch will probably seem appealing to sports-minded users.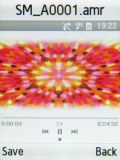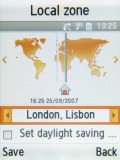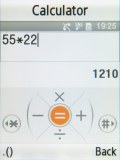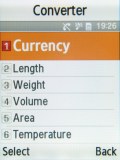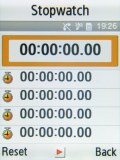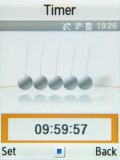 Other applications in Samsung U600 include voice recorder, world time, calculator, unit converter as well as stopwatch and countdown timer
The final application worth mentioning in Samsung U600 is the integrated Picsel viewer. It supports viewing MS Word, MS Excel and PDF files but is once again on the slow side, which kind of ruins the whole experience.
Java world of trials
When it comes to games, Samsung U600 is quite well prepared. A whole bunch of games are preinstalled on the phone just waiting for you to have some free time to spend with them. You can even download additional titles, should you need more. The games that the Samsung U600 bundles up are Bobby Carrot, TimeRider II, Asphalt Urban GT (trial), Midnight Pool (trial), Minigolf Las Vegas (trial), Tetris (trial).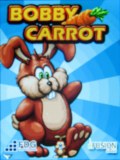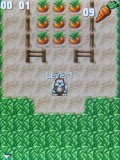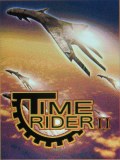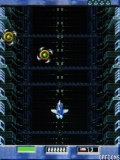 Bobby carrot and Time rider games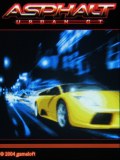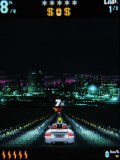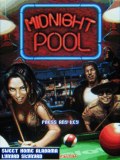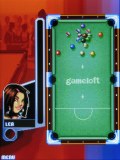 Asphalt urban GT and midnight pool games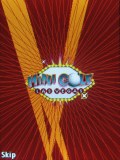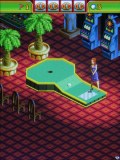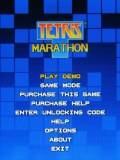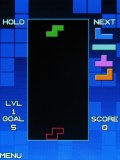 Minigolf Las Vegas and Tetris games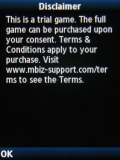 A dreaded disclaimer you will see far more often than you wish when playing the games
Final words…
So here comes the end of our review. We certainly had fun with this little baby but it's now time for our ways to part. But before we wrap up, one thing remains: the final words. Our verdict is that Samsung U600 is a very good phone overall. It has its flaws but none of them is too big. On the other hand, it offers no groundbreaking improvements. What we see is evolution rather than revolution. If you are looking for a sleek device with great multimedia capabilities, then Samsung U600 will surely be a strong nomination. In all honesty, the technology freaks are not very likely to go for the U600 purchase because there is a whole bunch of phones brimming with features. Then, the value-for-money buyers would look at the E590 for example, for about 60% of the price. Pretty much everyone else is bound to be attracted by the Samsung's slimmest slider, one way or another. All in all, the charismatic Samsung U600 will bring hours of enjoyable experiences to its owners.