Samsung unveils 12GB RAM plus UFS 3.0 storage combo packages for mid-rangers
Samsung unveiled its latest "Multi-Chip Package" – uMCP – which combine 12GB of LPDDR4X RAM with fast UFS 3.0 storage. These are based on the latest 24-gigabit RAM chips manufactured on a 1y process (1y is the second enhancement of Samsung's 10nm-class process).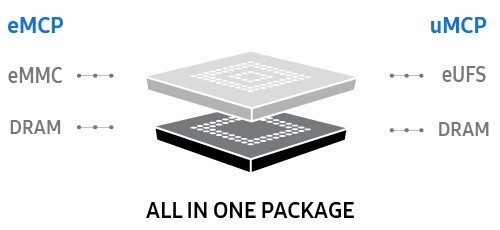 In March this year Samsung produced the first 12GB RAM modules, but those used smaller capacity 16-gigabit chips (six of them). This new package contains only four 24-gigabit chips instead.
Samsung is targeting the mid-range market with these and offers an alternative package with 10GB of RAM (combining two 24-gigabit and two 16-gigabit chips). The LPDDR4X RAM can reach top speeds of 4,266Mbps.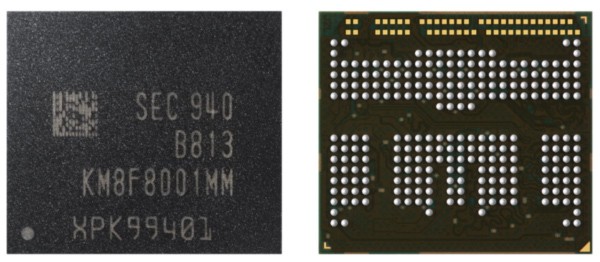 The company doesn't specify the capacity of the UFS 3.0 storage, likely that will be configured according to the preferences of customers. Samsung is planning to "rapidly expand the availability" of both these new uMCPs, so expect more mid-range phones with 10GB and 12GB of RAM in the future.
?
Samsung middrange phones cost $600-700... or more... so maybe...
s
Ill be going back to samsung when I see their mid range phones with these specs
n
Meanwhile, over at Google: "6 GB RAM should be enough for a flagship!"
ADVERTISEMENTS