Samsung unveils flagship 200MP ISOCELL HP1, 50MP ISOCELL GN5 sensors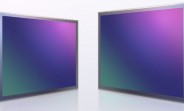 Samsung introduced the flagship image sensor that will most likely be the highlight of the upcoming Galaxy S22 Ultra - the ISOCELL HP1.
It has a resolution of 200MP and can achieve different outputs of 12.5MP and 50MP through a pixel binning method Samsung calls ChamaleonCell.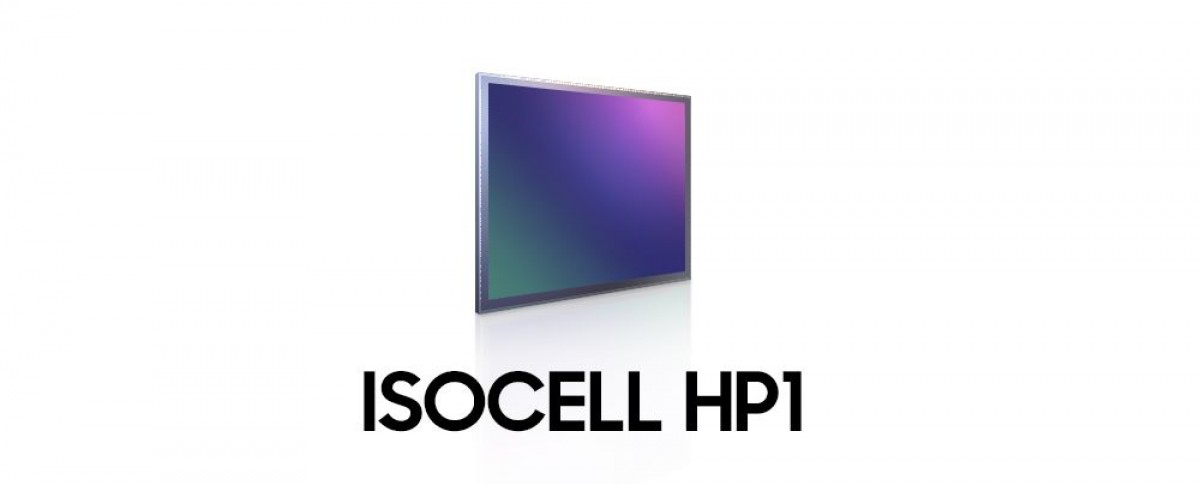 The HP1 will output at different resolutions based on the available light. In low light it will combine pixels in a 4-by-4 binning method to achieve 12.5MP images with a large 2.56μm pixel pitch.
But in good light the sensor can output in 2-by-2 for 50MP with 1.28μm individual pixels or even natively at 200MP with 0.64μm pixels, giving you more resolution as needed.
Samsung isn't saying how big the ISOCELL HP1 sensor is, but it's apparently smaller than the ISOCELL GN2. At their binned resolution of 12.5MP the GN2 achieves 2.8µm pixels, while the HP1 tops out at 2.56μm.
Finally the ISOCELL HP1 is capable of 8K@30fps video capture with minimum reduction in the field of view. It scales down the resolution to 8,192x6,144px (50MP) in order to take 7,680x4,320px (8K) video.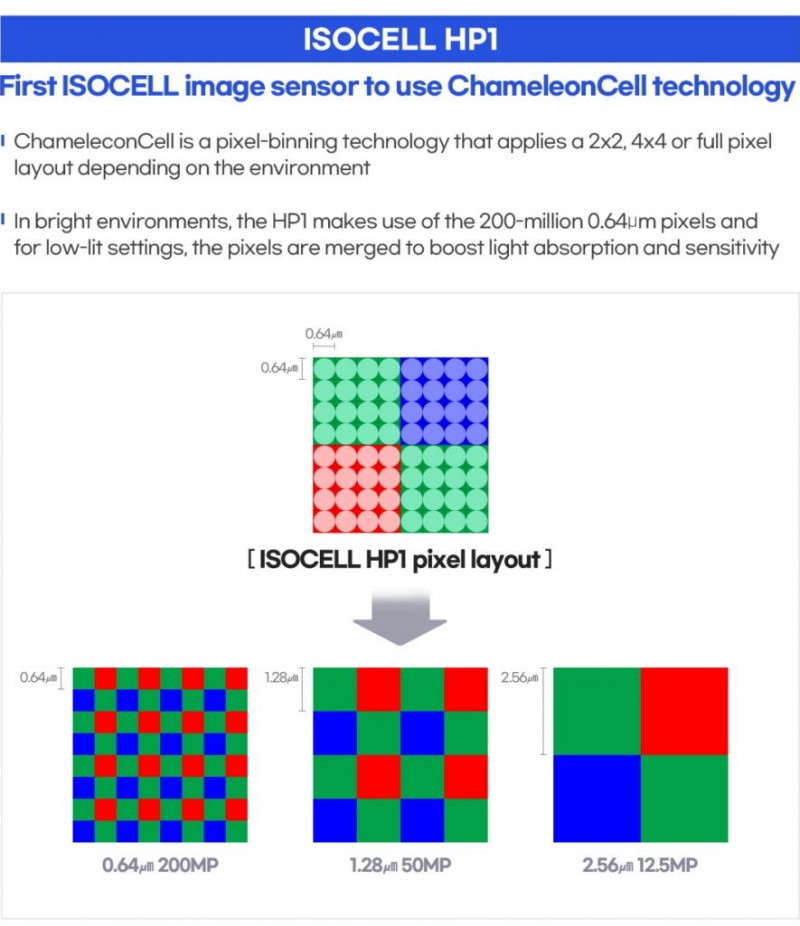 Moving on to the ISOCELL GN5 - it's a 50MP 1.0μm sensor that brings improvements to the autofocusing performance and accuracy. It premieres Front Deep Trench Isolation technology on a Dual Pixel design for the first time.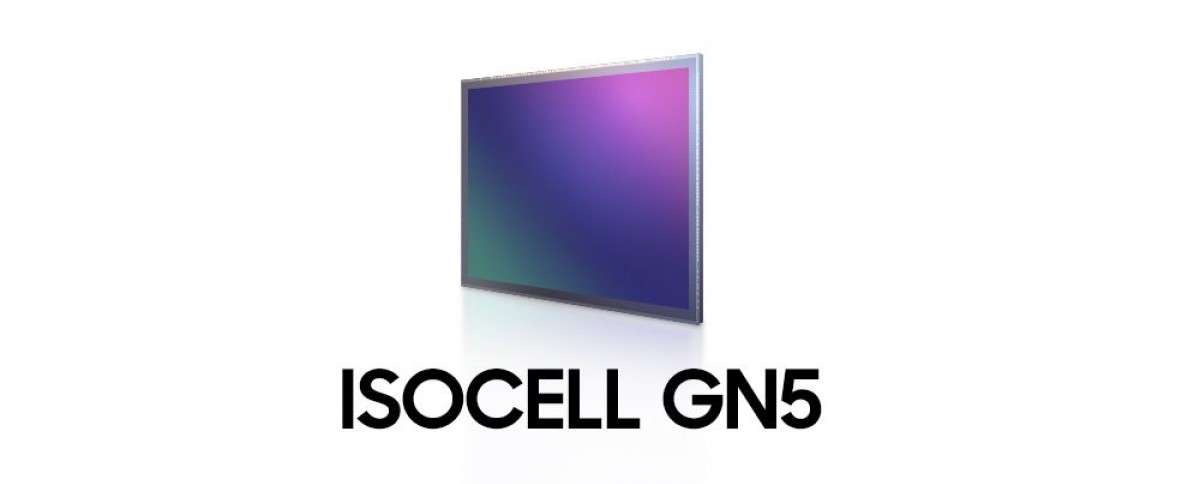 The GN5 integrates Dual Pixel Pro, which is an all-directional autofocusing technology. It places two photodiodes within each 1.0μm pixel. The autofocusing pixels combine vertical and horizontal tracking to the entire width of the sensor for resulting accurate and instantaneous focusing.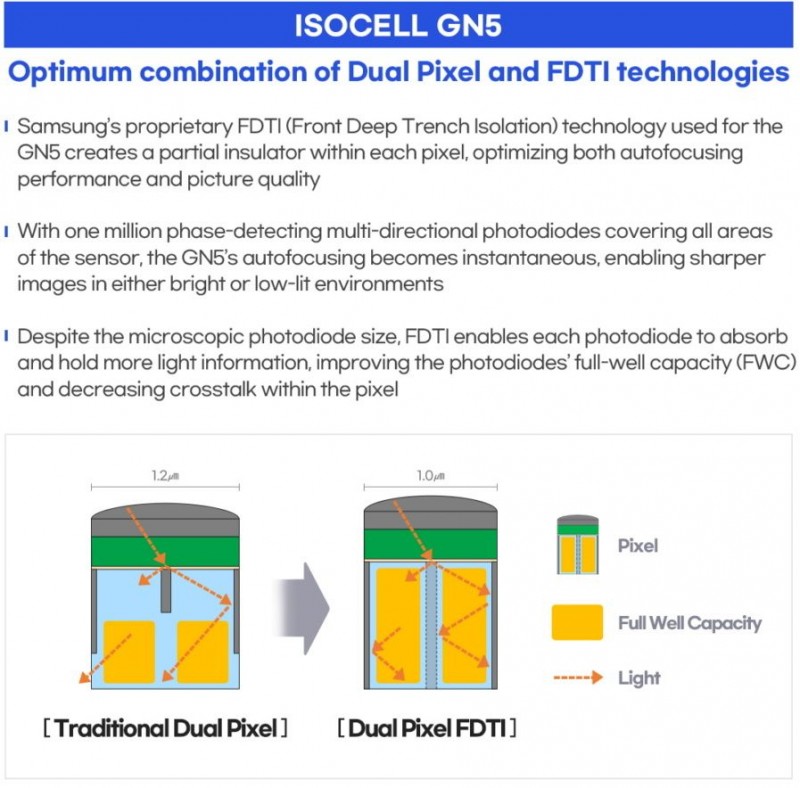 Samsung says that samples of both ISOCELL HP1 and GN5 sensors are available so we expect to see them in devices very soon.
c
I hope xiaomi will make a xiaomi note 11
N
Spec sheets for Isocell sensors are weirdly inconsistent across the product lineup as some of them don't mention max. framerates at different resolution settings while others do, but it's fairly safe to assume that readout speed on both sen...
ADVERTISEMENTS