Samsung introduced its LPDDR5 RAM, but there's still room in the market for the older standard – LPDDR4X. Today the company unveils the second generation of 4X chips, which deliver 4,266 megabits per second.
These are 16 gigabit chips – that's 2GB per chip, compared to 1GB for the LPDDR5. This means only four of them are needed for the 8GB package that Samsung created, which saves on price (LPDDR5 needs eight chips for that capacity).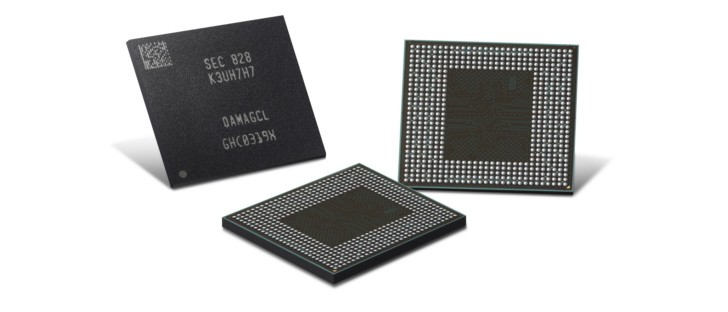 Also, second-gen LPDDR4X uses 10% less power than the first-gen and the new 8GB package and is 20% thinner than one using the older 4X chips. This is thanks to an improved "10nm class" process (the actual node is somewhere between 10nm and 19nm).
The new RAM chips will be seen in phones launching in the first half of 2019. Samsung has also put together 4GB and 6GB packages, so makers have plenty of choice.
K
This is legitimately one of Apple's strong-points. They're capable of doing with 2GB's (on iPhone) what you cannot do with 4GB's (on Android). And I would even wager, that with 4GB RAM and their stringent conditions that it would *barely* surpass w...
?
I was waiting for LPDDRX5..!! Alas..