Samsung Upgrade Programme launches in the UK, nets you the latest Galaxy every 12 months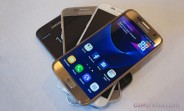 Today Samsung has announced the Upgrade Programme for the UK. This is basically the company's own device leasing scheme, which should also make its way to South Korea as past rumors have told us.
The Upgrade Programme lets you get a Galaxy S7 or S7 edge by paying a 10% deposit upfront, and then making monthly payments for the phone. For the S7, the deposit is £56.90, and after that you'll pay £24.58 per month. After 12 months, you can upgrade to the next Samsung flagship (let's call it the Galaxy S8), by simply returning the S7 in "good working condition". And from that point on you pay 12 monthly installments for the S8.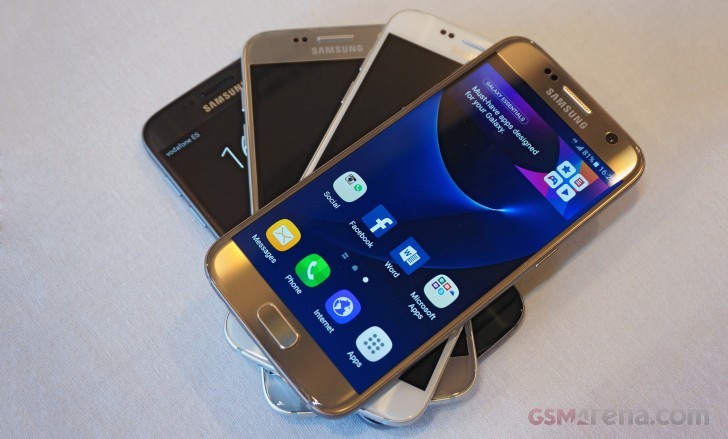 The good thing is that you can upgrade your device every year. On the other hand, there are plenty of caveats. First off, if you don't upgrade the handset after a year, you'll still have another 12 monthly payments to make on that S7, as the agreement is for 24 months (but Samsung will "cover" the 12 remaining installments if you upgrade and return your S7). And once you've upgraded to the S8, you've entered another two-year agreement (so if you don't upgrade to the S9 in 2018, then you still have 12 more payments to cover the price of the S8... and so on).
The installments are not interest-free, as they are in the case of certain smartphone purchases from US carriers. With the Samsung Upgrade Programme, there's a 14.9% APR. And obviously the scheme does not include an actual contract with an operator, so you'll have to get that separately - or use a Pay as you go SIM.
Still, despite the caveats, it's always nice to have yet another option to purchase a much-craved item such as a Galaxy S7 or S7 edge. It remains to be seen how far this Upgrade Programme will spread, geographically speaking, in the coming months.
k
Anyone worrying about interest, via the myGalaxy app there is an option to purchase the phone using Paypal credit which offers a 0% finance option for 12 months at around £56 per month
C
Consider me unsubscribed :P
D
Another aspect would be,that if you dare to root it,you'll void the waranty,thus making the device a "non-official" Samsung one,and you a +£600 payer.Nice isn't it?