The Galaxy A family will be getting a new leader. The Samsung Galaxy A90 appeared on the brand's US page promoting exclusive Asphalt 9 content to Samsung owners. The new phone is featured alongside the Samsung flagships, suggesting that it will match their processing power and excel at gaming.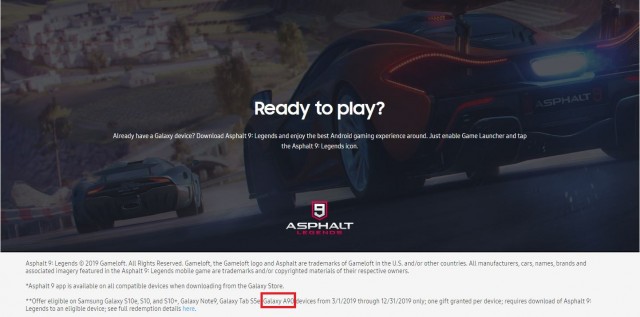 A90 listed alongside S10 family
Previous Galaxy A90 leaks pointed to a rotating pop-up camera reminiscent of the Oppo N1. While still not confirmed, this feature could remove the need for a notch. We can also expect a large battery to help the phone power through longer gaming sessions.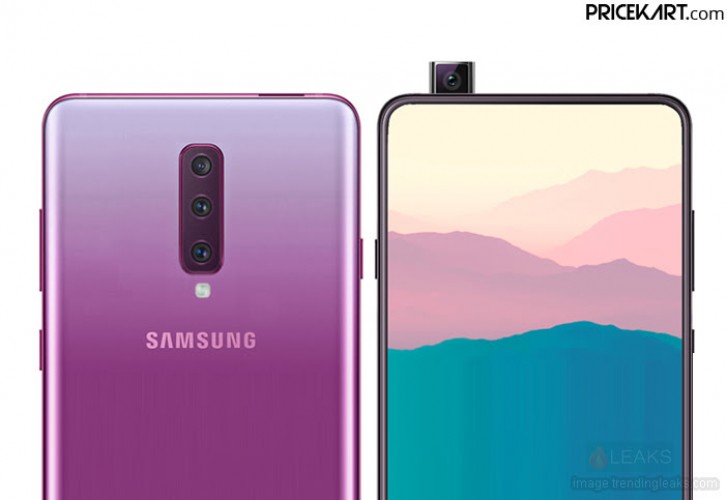 A-series phones have traditionally broken the mold in terms of design and features so the Galaxy A90 is definitely one to look out for. We'll keep you posted when further details emerge.
True, though I find it ridiculous that Trump would keep Huawei and ZTE out because he wants Apple dominance. I think this really is them being scared that China will have a way in
Probably mono
ADVERTISEMENTS