Another piece of evidence against Samsung has leaked from the court documents that shows how Samsung took inspiration from the iPhone's UI and tried to make their look and work similarly.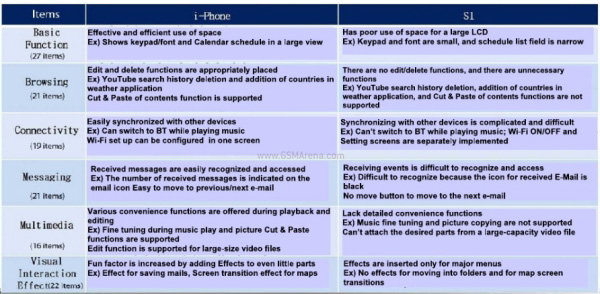 This 132 page internal document from Samsung compares several different aspects of the iPhone's UI, from the UI animations to the placement of the buttons with those of the Samsung Galaxy S.
On each page you will find one feature from the iPhone's UI, a note on what's good about it and a similar feature on the Galaxy S with a note saying how it is worse compared to the same feature on the iPhone.
Below each of these you will find a suggestion to improve the said function on the Galaxy S, which in many cases equates to make it look and behave more like its iOS counterpart.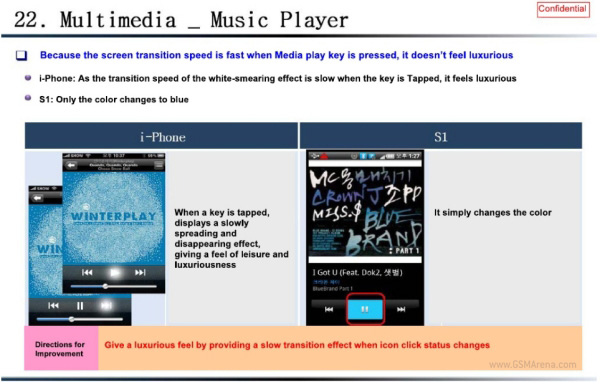 You can find the entire 263 page PDF document (only 132 pages are in English) below.
We are yet to see what the Samsung lawyers and ultimately, the judges, think about this new evidence.
?
dont comment if you've never used it.....and if you have....sorry for your lacking
?
that is why Suckung said is for human
ADVERTISEMENTS