Samsung wants to use AMD or Nvidia GPUs in its Exynos chipsets, plans to ditch Qualcomm for good in 2018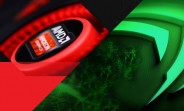 According to a new "exclusive" report from behind the scenes, Samsung is in talks with both AMD and Nvidia for GPU tech. Namely, the Korean company wants to stop using the ARM-developed Mali GPUs in its Exynos chipset designs, and instead use ones created by AMD or Nvidia.
At the moment, the latter has an upper hand apparently, thanks to its "superior" Pascal architecture, but AMD can't be ruled out just yet since its Polaris architecture is powering the PS4 Pro.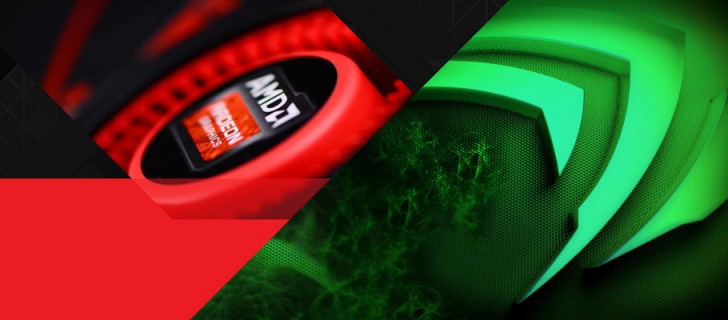 Past rumors said that in 2017 we'll see an Exynos chipset with a Mali GPU still, but employing Heterogeneous System Architecture (HSA). This will let the CPU and GPU sit on the same bus and share memory and tasks, which should improve overall performance. Then, in 2018 we might see either a Samsung-developed GPU or one licensed from AMD or Nvidia if these talks pan out.
In parallel, the Korean company is slowly developing its CDMA modem tech, aiming to start testing support for that mobile network flavor in September 2017. If all goes well, then expect to see only one Galaxy S9 model in early 2018, powered by an Exynos chip - no more Snapdragon version for certain markets. With this move, Samsung will essentially ditch Qualcomm for good in the high-end mobile device space.
As with all unconfirmed rumors, don't take any of this for granted. However, it has to be said that all of the moves described here do make a lot of sense for Samsung in its continuous strive to develop more and more parts of its Systems-on-a-Chip in-house.
?
well amd has better relations with Samsung, in contrast with nvidea, yet I believe nvidea has better ipc in low power solutions hence tegra line, and also lets not forget that amd may prove to be better taking into account vulkan api, if it shows to ...
?
hahahaha that article from eteknix just proved my point, doesn't matter how they implement it they still support async just not to the same level, as I have been saying all along. what I am talking about is on the hardware side, the rastor is what al...
ADVERTISEMENTS