Samsung is truly a formidable giant in the tech world and this is definitely not confined to mobile devices. The Korean company makes a huge part of its profit from chip sales and buying silicon from Samsung is a pretty common practice in the business. Apple for one has had a long history of relying on the Korean company for its mobile CPU chips and paying heftily for them on an annual basis, despite all the rivalry and legal issues on consumer markets.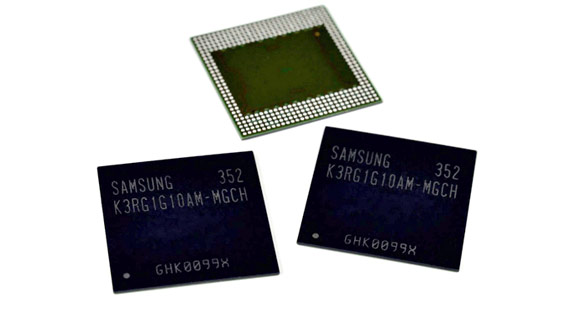 A new report from the Korean Times has come out today stating that Samsung has struck yet another major supply deal. This time it is for the LPDDR4 RAM module that the company created way back in 2013. This new memory standard is increasingly gaining popularity and has already appeared in LG's latest flagship device - the LG G Flex 2. It is quickly becoming the norm and consequently LG has signed up to receive all of the aforementioned module it needs from Samsung.
The report also states that Samsung will manufacture 50% and perhaps even more of DDR4 modules for future Apple devices. As some of you surely remember, the Korean giant recently announced a new kind of memory module, dubbed ePoP (embedded package on package), which stacks RAM and internal storage into a single chip. That technology is also sure to catch on quick and might even find its way into the iPhone 6s.
Under the agreement, Samsung will start providing LG Electronics with 100 percent mobile DRAM chips it needs for LG G4 smartphone, which will be unveiled in April. Also, Samsung will handle at least half of the amount that Apple needs for its new iPhone ― tentatively named iPhone 6S
Fabricated on the 20nm manufacturing process, the new mobile LPDDR4 chips are 50% faster than the fastest LPDDR3 memory on the market, while also consuming 40% less power at 1.1 volts. The data transfer speeds the new chips can go as high as 3,200Mbps per pin - twice the speed of currently produced 20nm LPDDR3 DRAM.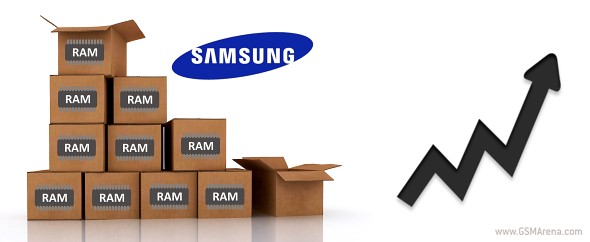 The report also mentions that about 70% of Apple's A9 chips, intended for the future iPhone 7 will also be manufactured by no other than Samsung and with recent developments around in-house Exynos chips and possible plans to offer them to third-party manufacturers as well all lay out a pretty favorable future for the Korean giant on the ever-growing global silicon market.
?
I can see the on die benefits in power consumption. It just seems odd to have them all on the same chip to me.
a
i'm waiting for "ePoP-Bridge" when they will fit, cpu, gpu, ram and internal storage in the same chip :)
V
U got the point. But why Apple didn't help it America brother " Micron ".