Samsung Electronics and Audi announced that Exynos chipsets will power Audi's next-generation In Vehicle Infotainment system. This is part of Audi's Progressive SemiConductor Program (PSCP) that began in 2010 with the mission to bring cutting edge tech to the company's vehicles.
The top Exynos chip can run up to four different displays in the car at once and supports several operating systems for Audi to choose from. It's not yet clear when Exynos will land in cars.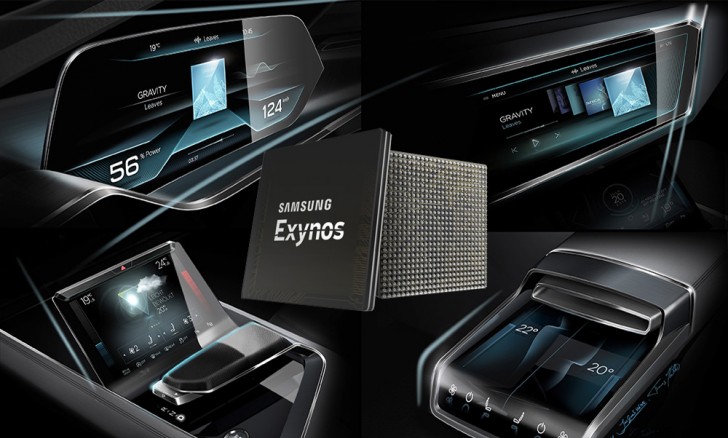 At CES 2016, Audi showed off a concept interior for the A8, which sported Samsung-made OLED displays: a 14.1" OLED for the dash, another 14.1" screen for the center console and an 8.4" OLED touchscreen for the air conditioner.
Samsung made a bid to acquire Harman, a major supplier car infotainment systems that works with Audi and other makers. That would allow Samsung to sell a complete infotainment package, but the deal may be in jeopardy.
?
now we see why Samsung aquiring Harman is being blocked. Some other massive phone company ,with limitless billions (probably in other peoples tax money.), cannot afford Samsungs name to be providing a perfect experience in every Audi car. An the stoc...
D
lol at Qualcomm being better than Exynos, you people need to keep up with the technology. Exynos chips have left Snapdragons in their dust.
D
Not an iFan. But even if Fusion, Twister and other cores are based on ARM. It's NOT 100% ARM. (And fyi I got both IPhone (6S, 4.7 var) and a Xiaomi Mi 5)