Samsung might be looking to freshen up its Galaxy Tab S lineup with the introduction of bigger screen versions. A new rumor suggests that the company is now working on two models for the future flagship Galaxy Tab S device.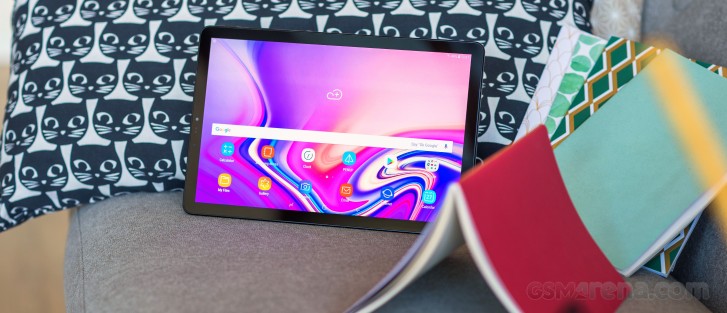 They will offer 11" and 12.4" screens, both larger than the 10.5" unit on the current Galaxy Tab S6. People familiar with the matter say the next-generation Galaxy Tab S will be called Galaxy Tab S20 to be in line with the current flagship Galaxy S20-series.
There are even model numbers to go with the info - SM-T970 and SM-T875 - likely the first of those is a Wi-Fi-only 12.4" variant, while the latter is a cellular-enabled 11" slate. It's still unclear if those will be your only two options, but more leaks should fill us in before the time comes for an official announcement.
K
Need new keyboard. If samsung can do the similar functions as Apple magic keyboard. That would be great and I will buy some for sure.
N
Good for Samsung and their Supporters. I checked this Week Prices for tablet S6 and it is about 600€. With knowing that Updates for Android tablets are coming only once like my french Archos Oxygen 133, sticked on Marshmalloe 6.o and knowing that...