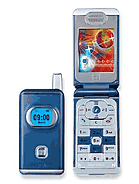 B
I realy like this phone it`s funny and it`s not expensive. The phone it`s only for talk if U want to make pictures buy a photo camera or a cyber shot.
e
we would like to imported from your recondition samsung handphones,so please send me details.
thanking you
yours regards
P.VIJENDIRAN
G
No MMS again? then in that case, what's the good of this phone? Maybe I'll consider S-500 or E100.
E
Need to buy 20pcs x400 plase quote this quantity.Call or send me e-mail
(305)392-7473 as for mario or virgil
?
only receivable MMS? oh ... oh ... oh... what de hell this phone used for? what is the color screen for?. Lets call it a TOY OF BABY

s
fm radio !! wow samsung is going to kick nokia arse in radio fone business !!!
and is not expensive only 600au$ !!!
H
Hei Sansanslo.Why the f..k should i forget this phone?Becouse u say to?U had this phone to test it and to say it`s bad?I don`t think so.....So shut the f..k up and learn something about phones and then come and say to forget it.You are so stupid.

L
Oh okay I get it... The colored 2, 4, 6 and 8 keys are to indicate that this phone means GAMING BUSINESS. Whoo woo hoo hoo.

(It's still very ugly, anyone else out there dissapointed with Samsung's recent design direction also?..)
Total of 14 user reviews and opinions for Samsung X400.