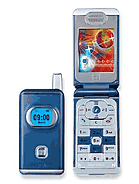 B
I realy like this phone it`s funny and it`s not expensive. The phone it`s only for talk if U want to make pictures buy a photo camera or a cyber shot.
o
please i want to0 buy this product from you
e
we would like to imported from your recondition samsung handphones,so please send me details.
thanking you
yours regards
P.VIJENDIRAN
G
No MMS again? then in that case, what's the good of this phone? Maybe I'll consider S-500 or E100.
E
Need to buy 20pcs x400 plase quote this quantity.Call or send me e-mail
(305)392-7473 as for mario or virgil
?
only receivable MMS? oh ... oh ... oh... what de hell this phone used for? what is the color screen for?. Lets call it a TOY OF BABY

d
vote vote !!!! which one is better ! philips 630 or samsung x400 !!!
s
fm radio !! wow samsung is going to kick nokia arse in radio fone business !!!
and is not expensive only 600au$ !!!
d
please can anyone tell me where i can buy this phone.i live in london
H
Hei Sansanslo.Why the f..k should i forget this phone?Becouse u say to?U had this phone to test it and to say it`s bad?I don`t think so.....So shut the f..k up and learn something about phones and then come and say to forget it.You are so stupid.

L
Oh okay I get it... The colored 2, 4, 6 and 8 keys are to indicate that this phone means GAMING BUSINESS. Whoo woo hoo hoo.

(It's still very ugly, anyone else out there dissapointed with Samsung's recent design direction also?..)
s
No Camera / Video, No Voice Dial / Command, It's No Good ! Forget it !!
Expensive but Useless !
Total of 14 user reviews and opinions for Samsung X400.
ADVERTISEMENTS