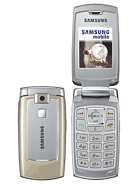 ?
momna, 23 Jun 2010may we change its casing??????????????????????????? no
S
please help me, why does i can't download java games
and polytones... it always restart when i try to download....
?
1111111111111111, 23 Dec 2007i wanna know before i buy it does it havea memory cardno
h
its looks gorgeous and im off to buy it at the end of the month, fancy stuff doesnt mean anthing to me. just need a basic but stylish, modern mobile and this has it all.
?
bt audio only means that you can only attach bluetooth headphone, no file transfer available!
L
well gr8 phone esp. for new mobile user as software is very user friendly.thanks for viptel australia for providing me this phone FREE.
C
they mean about bluetooth only they mean u can only transfer songs only because the bt chip is smaller that its suppose to be
P
I'm just guessing but I think it means it cal only be used with BT headphones and not to transfer images and music.
D
Probably just means it can send/recieve ONLY Music or Sound via B/T and no video.
Total of 15 user reviews and opinions for Samsung X540.