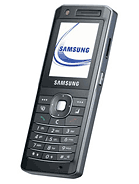 D
What a fantastic phone!
Yea they've copyed Motorola RAZA, Just take another look It makes the RAZA look fat. This phone is the thines phone on the market by far.
Samsung just keep going from strength to stength. They might copy other styles But they always better what ever it is they copying!
Total of 102 user reviews and opinions for Samsung Z150.