A few days ago we reported that the Tizen-based Samsung Z1 has just launched in Malaysia, but back then it wasn't clear exactly how much it costs.
New information came through today suggesting the Samsung Z1 is priced at 6,900 Bangladeshi Taka or about USD $90.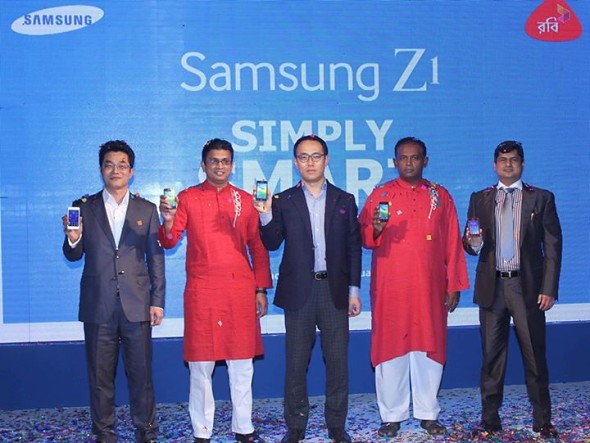 The Samsung Z1 recently launched in India too and was off to a flying start there. Pricing is similar, being INR 5,700 or again, around $90.
The Samsung Z1 comes with a 4" WVGA display and runs on a dual-core 1.2GHz Cortex-A7 processor with 768MB RAM. It also offers a 3MP rear camera, dual-SIM connectivity with 3G support, FM radio plus a 1,500 mAh battery.
Thanks for the tip, Abu Sadek.
D
Please don't talk rubbish. Bangladesh is not Malaysia. Bangladesh was part of Pakistan before 1971.
D
I am a Bangladeshi and I find it offensive :p Sorry for that. No, Bangladesh and Malaysia are not same country. It was part of Pakistan before 1971.
m
z1!!!!it's really a smart phone..