Samsung has undoubtedly been investing a lot of effort in its own Tizen platform. The Samsung Z1 entry-level smartphone is truly vital in this respect as it is currently the sole ambassador of the new OS in the mobile world and as such needs to make a good first impression.
Naturally all the time and attention add up and the Samsung Z1 has received not one, but two OTAs in the past week. Neither of them had a proper change log so it is still pretty much a mystery whether they are performance updates and minor bug fixes or the Korean tech giant had some serious problems lurking somewhere in the Tizen code.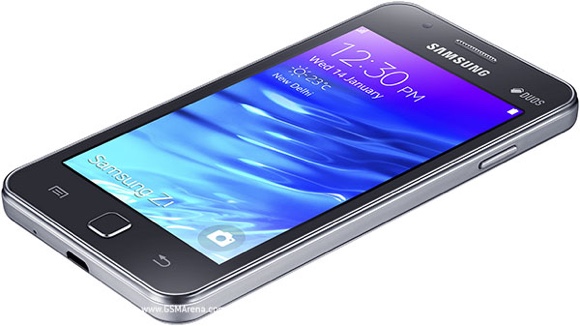 In any case Samsung seems to be banging on the OS to catch on and, as it would appear, for a very good reason, as the headset has been doing well in India. This new modern-technology at budget prices approach towards emerging markets like India definitely seems to be giving results with efforts such as Google's Android One gaining speed, so this emphasis on the new platform is only logical.
The spike in attention seems to be toward Tizen as a whole, rather than the Z1 handset in particular, as the Galaxy Gear S smartwatch, which also runs on Samsung's in-house creation, has received much the same updates in the same time frame. Hopefully this, combined with the current naming trend the Korean manufacturer is employing and the recent expand in product families might just lead to the announcement of Z3, Z5 and Z7 Tizen-powered smartphones in the near future.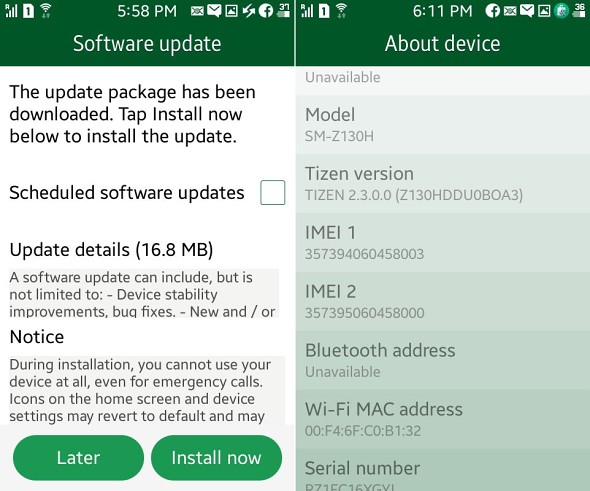 For now the choice in hardware for the new OS is limited to say the least and we can only speculate about its true stability and performance, but Samsung seems to be pushing things steadily in the right direction and who knows, maybe we will see a Tizen flagship in 2015.
In the meantime Samsung Z1 owners should head on over to Settings » About device » Software and get the two update packages if you haven't already done so. And be sure to report back with any new and interesting findings.
D
please.want coc please please for tizen z1 please
p
sir please want coc in tizen z1