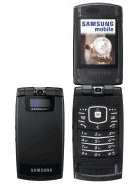 r
this phone is so sick blood it is so stylish and the camera is so good brov all the people that buy this phone are so stylish
J
Try using the latest phone from Samsung, u be surprised at how friendly it is. The only major weakness for all samsung phones are their weak batteries. Functionalities: well it's their marketing ploy to target variety of segments rather than a small group of people.
k
ur right! samsung is really boring and has tired me way way back.... they tend to compromise the feature for the size
they really should start making fresh designs and more capable clamshells and hopefully bigger though not bulky
perhaps like an n series but the samsung way??
k
If that is the case then it will look like any other god damn samsung calmshell. Everyone is screaming that all samsung models looks same. Dont you get it yet?
?
There is no excuse for such a tiny external screen. For saving battery?.......they could have used OLED!
k
@2FyE

Its common sense to think that its Not about "saving money" rather its "saving battery". they are using 630mAh battery. It will be a waste of battery to have a big external screen, then some people will cry foul that the battery sucks.

I read in previews that the keypad is hard to use.I wont say its Ugly though.
?
Ugly looking with small keypad keys plus a tiny external screen....what is Samsung doing?... Save money?... Try to be outstanding?... Or out of new idea? Maybe Samsung should go to steal some design idea from Motorola(I am not a big fan of Motorola phones because of their difficult menu....Nokia's menu is the best; but Motorola R&D department is really doing a great job).
?
nice phone, i like evry samsung phones design..espcially the external display..very cool
Total of 31 user reviews and opinions for Samsung Z620.